Apprentice Boys Memorial Hall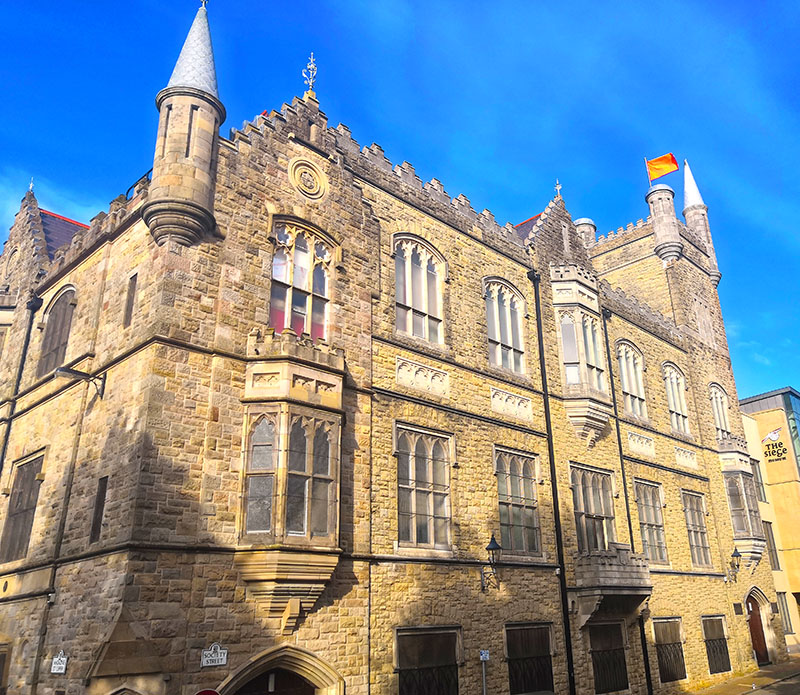 The Apprentice Boys Memorial Hall often referred to as "Mem Hall" it was designed by John Guy Fergusons (also designed the Guildhall) and was built in 1873. It was extended in 1937, which is dedicated to the memory of those who died in the Great War. It is located just inside the walls and is an important feature in the skyline of the city. The Hall was chosen as the favourite building in Derry in a 2021 poll by Derry Now, a local news website.
It was built as the club hall for The Apprentice Boys of Derry which is a protestant fraternal society founded in 1814 and remains the headquarters of the 80,000+ member society. The building also has meeting rooms for other Loyal Order clubs; the Orange Order, Women's Orange and the Royal Black Institution.
Group tours of the Hall are available as part of the Siege Museum Tour and is known to fill in a lot of the gaps in the city's history left out by other sources, which makes it an important stop for anyone that wants to learn the full history of the city.
Siege Museum

The Siege Museum is a permanent exhibition of the history of the Siege of Londonderry and associated clubs, located right next to the Apprentice Boys Memorial on Society Street. The Museum has artefacts from the past & present, an educational and interactive visitor experience and guided tours.
Siege of Londonderry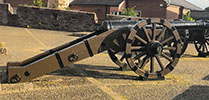 The Siege of Londonderry was the first major event of the Williamite war in Ireland, it was the 2nd attempt by Jacobite forces to take control of the city. King James II himself appeared himself with an army of Irish and French. After the city refused to surrender and attempts to storm the walls failed, they resorted to try and starve the city into surrender.