Wilkinson's Factory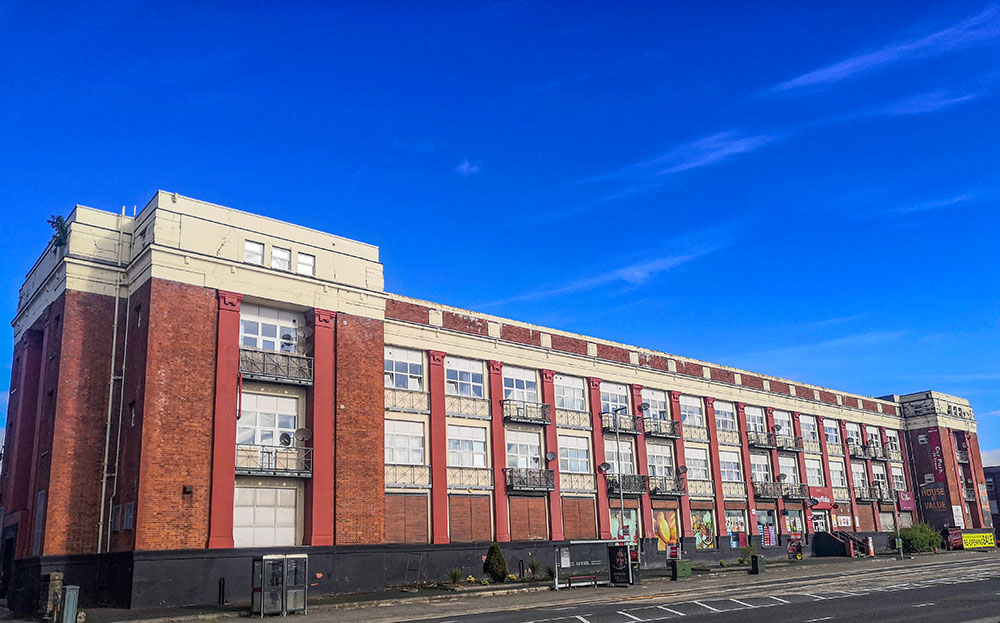 The Wilkinson Shirt Factory on the Strand road was one of the later shirt factories to be built in the city. It was built in 1921, designed by Robert Eccles Buchanan and made shirts for Neely & Wilkinson Ltd. The building has quite a different design than most of the shirt factories, its design has an Art Deco influence and it is much longer and less tall. This was likely to accommodate longer assembly lines with more equipment and automation, which started to become more popular in the 20th century. It is located just across the road from were the dock used to be which would have made shipping shirts from the factory very quick and easy.
Dora Hughes a factory girl that worked in this factory used to iron the collars so they were ready to be stitched, said that she was quite popular because she had an iron and the rest of the girls would line up to have their bread toasted in the mornings. Steam iron toasted bread is supposed to be "one of the most delicious things that you could eat. " Roger O'Kane, manager and head designer at the factory patented an idea for a reversible button-hole shirt that was mass produced in this factory for the Canadian Navy and the Royal Navy.
Unlike a lot of other factories this one was quick to get new occupants when it closed, probably because it was quite modern. The ground floor is now used for retail including Long's Supermarket a business that started with Frank Long delivering groceries on his bike around Eglington, now has several stores around the North West that managed to thrive despite fierce competition from large supermarket chains. The upper floors have been converted into apartments and the building remains one of the most prominent sights along the Strand Road and is instantly recognisable.
Factory Girls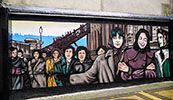 For almost a century the city's economy depended on shirt making and at its peak there was 44 shirt factories that employed more people than all other industries in the city combined. This mural in the Craft Village is dedicated to the workers in the shirt factories "the Factory Girls" and was painted by UV Arts.