Welch Margetson Factory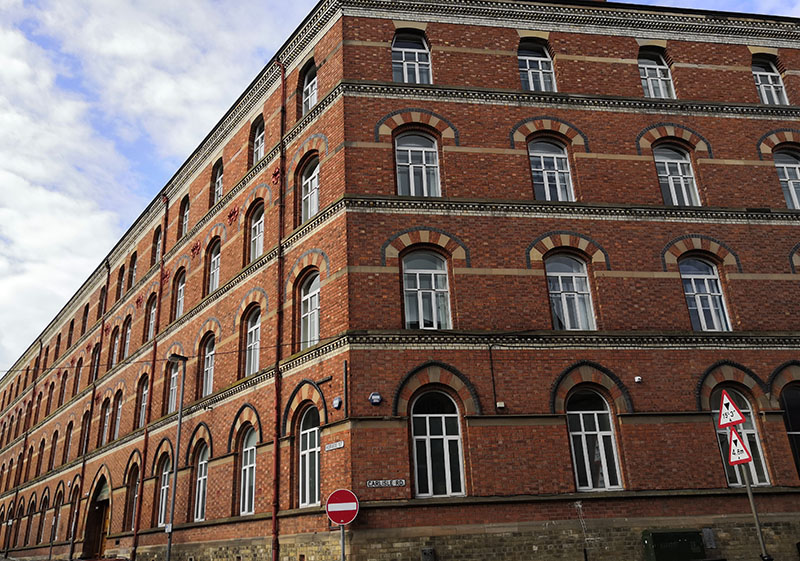 Welch Margetson was a menswear manufacturers in London that was formed in 1832 by Joseph Welsh and John Margetson, the demand for shirts grew so much that like other manufacturers they needed to expand their business. The success of William Scott and the interest from other manufacturers being generated by the high quality shirts produced by the Derry Factory Girls naturally led them to Derry.
The company first opened a warehouse in the Waterside in 1847, which was used to cut and supply materials for shirts to be made in workers homes using an outworkers system. They moved to Foyle Street in 1850 but still relied heavily on the outworker system to produce their shirts. It wasn't till they moved into the factory on Carlisle road before they moved to a factory based system.
The building is another large red brick building like a lot of the factories that was designed by J G Ferguson who also designed the Tillie and Henderson factory and was built by A. Mc Elwee. The shirts made in the factory were shipped to a London warehouse where they were sold in their 8 London Department stores or distributed across the world. At its peak there were 1000 workers employed in the factory and another 3000 workers that worked in their own homes.
Welch Margetson was taken over by Viyella International in 1968 but the Factory remained in operation till 1991 and has now been converted into offices. Fintru, financial services support company currently operate their North West Financial Services Academy in the building. In 2021 a plaque was placed outside the factory in honour of the women who worked hard in this shirt factory.
Factory Girls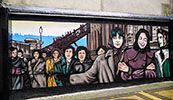 For almost a century the city's economy depended on shirt making and at its peak there was 44 shirt factories that employed more people than all other industries in the city combined. This mural in the Craft Village is dedicated to the workers in the shirt factories "the Factory Girls" and was painted by UV Arts.