VOID Gallery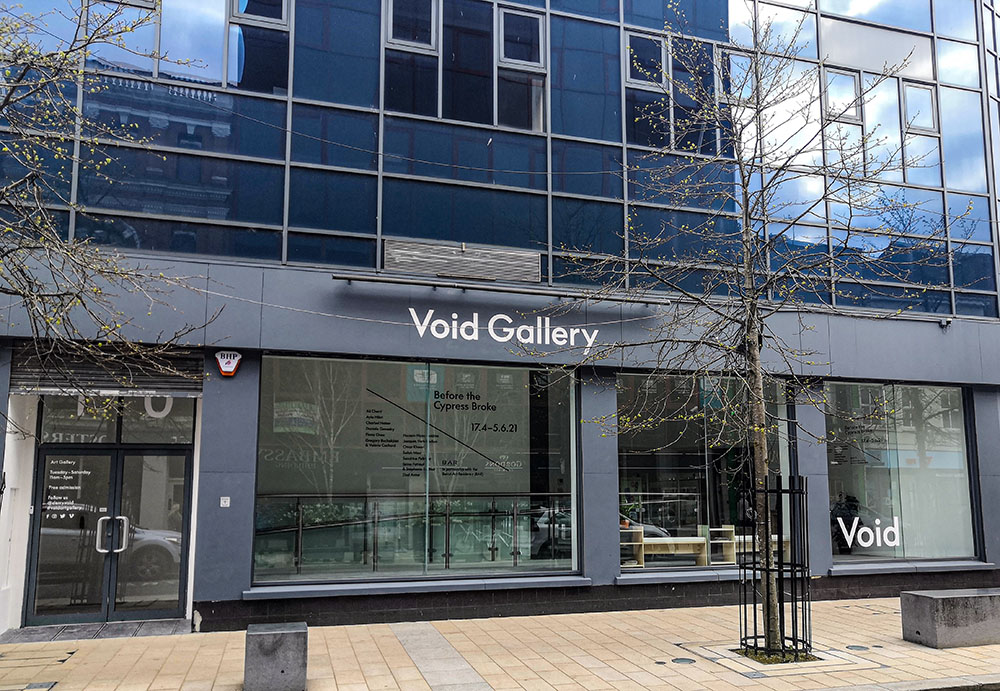 Void is a contemporary art gallery located in Waterloo Place, it is a non-profit limited company with charitable status that commissions and produces a visual art programme that aims to challenge its audience and promote the arts to new and existing audiences. The programme supports Irish and international artists in a diverse range of practices and Void Engage, a learning and outreach programme, promotes participation in the arts and makes contemporary visual art accessible to visitors of all ages.
The idea for the Void Gallery started in January 2003, when a group of artists came together to form DADA "Derry Artists for Derry Art", their vision was to create a contemporary art space to show established Irish and International artists. This included artists' studios and an education programme to support artists at every stage of their career.
The group opened the Void Art Centre in January 2005, in the basement of the old City Shirt factory after receiving funding from the Peace II programme. In July 2015, the Gallery launched in the first floor of the old City Shirt Factory, with its inaugural exhibition "Peripheral Vision". In April 2021 Void moved to a more visible space in Waterloo Place, where they hope to bring its visual arts programme to a wider audience.
Void have a drop in area at the front of the building where members of the public and tourists can call in and get involved and the windowed front allows Void to display their exhibitions to those passing by when it is unable to open.
Void has an international reputation for having a diverse and challenging exhibition programme and its location just opposite the Visit Derry Visitor Information Centre make a good stop for anyone visiting the city.