Tours Of Derry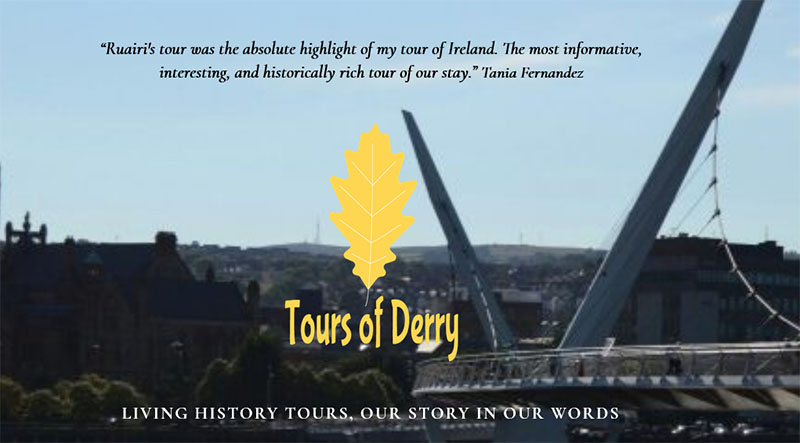 Walk with me along the ONLY walled city in Ireland, visit our neighbourhoods, see one of the finest collections of cannons in the world, listen to our local tales about the LONGEST city siege in Irish History, hear about why Derry is referred to as the Crucible of the Troubles and much much more.
On this tour you will learn about the foundation of Doire (Derry) dating back to the time of columcille in 546AD, ) Derry played a significant role throughout the years of mass Immigration from Ireland, particularly during the Famine (An Gorta Mór). Derry's walls date back to 1618, while walking on these walls you will learn of the Siege of Derry (1688-1689) and also you will be able to view the beautiful St Columbs Cathedral.
During our tour, we'll explore
Origins of the Conflict
Civil rights movement
The beginning of the conflict
Free Derry
The Battle of the Bogside
Internment
Bloody Sunday
Operation Motorman
The Hunger Strikes
The current peace process
Cultúrlann Uí Chanáin

Cultúrlann Uí Chanáin is a purpose built Irish language and culture centre that delivers Irish lessons, promotes Irish culture and hosts events. It first started in 1984 as a Bogside branch of Conradh na Gaeilge that delivered Irish classes, it moved to Great James Street in 1988 acquired a second building in 1994 then constructed its current purpose built centre, which opened in 2009.