The Platform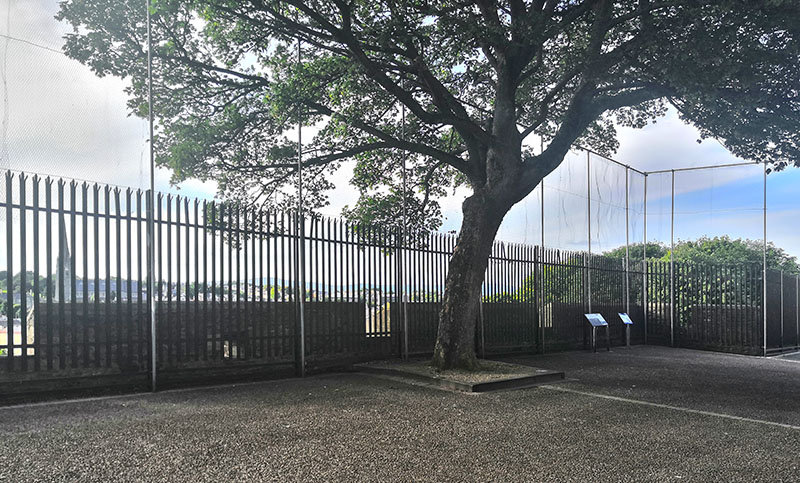 The Platform is rectangle bastion that along with Royal bastion and Double Bastion would have been important in projecting Butcher Gate from attackers. Below there is now a grassy slope but there used to be houses right up to the walls. During the troubles it was common for projectiles to be thrown to and from the walls and the houses below so a large fence was erected to prevent it that is still here today.
Next to it is the Apprentice Boys of Derry Memorial Hall, the First Derry Presbyterian Church and nearby is St Augustine's Church which is believed to be the site that St Columba built his monastery on. The platform offers some good views of the Bogside and Creggan but the fence obstructs the view so it best to view further up around Double Bastion.
Part of
The Derry Walls

The Derry Walls are the most complete set of town walls in Ireland and the largest ancient monument in Northern Ireland. They were built by the Honourable the Irish Society between 1613 and 1619 to protect the new plantation city of Londonderry after the previous attempt to establish a settlement was destroyed. Like much of the old city fortifications across the world they now stand as a tourist attraction with many people coming to the city to walk along the walls.