Star Factory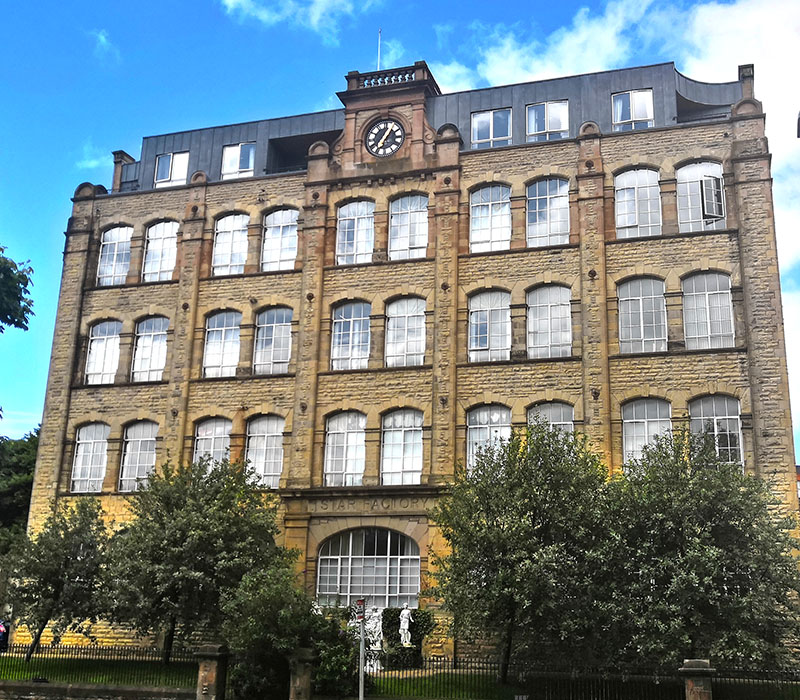 The Star Factory was built in 1899, by Watson & Midgley, it was designed by Daniel Conroy and was used by the Bayer Company. During the shirt making boom the builders of the factories tried to make their buildings stand out to get the shirt making companies to choose their buildings. The star factory is a good example of this as it clearly stands out, it far from the biggest of the shirt factories but the design of the building is very different than the others.
It is a 5 story building made from sandstone with a clock on top, which distinguishes it from the other factories which were mostly made from red brick. It is in a good location on the Foyle road too it is near the Craigavon bridge and the old railway lines, which would have gave it good access to local shipping routes. Like most of the shirt factory buildings after the industry's decline the building was left disused and was considered for being demolished in 1996.
The potential and historical significance of the building was recognised and demolition was rejected. In 2007, the factory was restored and converted into apartments by the Department of Social Development North West Development Office. The apartments are a great example of how old buildings can be repurposed, the old exterior has inside it modern apartments with a great view of River Foyle and a short walk to the city centre.
Factory Girls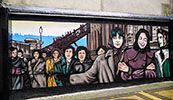 For almost a century the city's economy depended on shirt making and at its peak there was 44 shirt factories that employed more people than all other industries in the city combined. This mural in the Craft Village is dedicated to the workers in the shirt factories "the Factory Girls" and was painted by UV Arts.