Saint Augustine's Church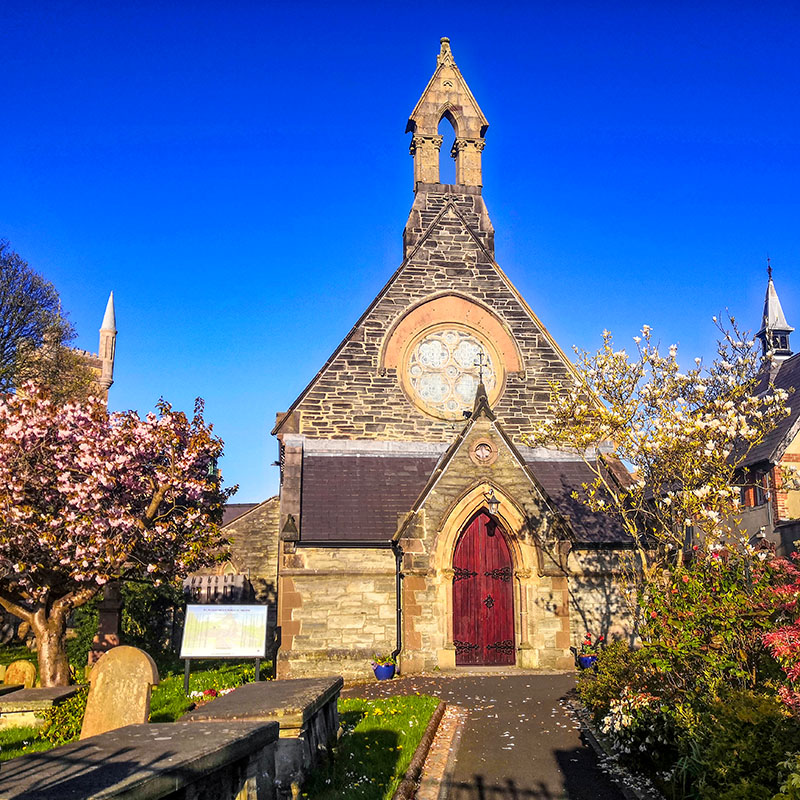 St Augustine's is a Church of Ireland church located adjacent to the walls(the entrance in on the walls) and it is known locally as "Wee Church on the Walls". It's location has been the site of many churches and is believed to the site of the original monastery founded by St Columba in the 6th century. The current building was built in 1872 but has a 13th century gothic style, designed by John Guy Ferguson.
The graveyard at St Augustine's has some important graves including two bishops from the early plantation of Ulster Dr. Tanner and Dr. Downham were buried in the graveyard in 1615 and 1634 respectively. The oldest identifiable grave is for an Elizabethan Soldier who died in 1609 but in 1929 bones believed to be from monks in the 13th century were uncovered.
The church is still used as a place of worship for the Church of Ireland but is open for all to visit and it even has a little gift shop.