Shipquay Gate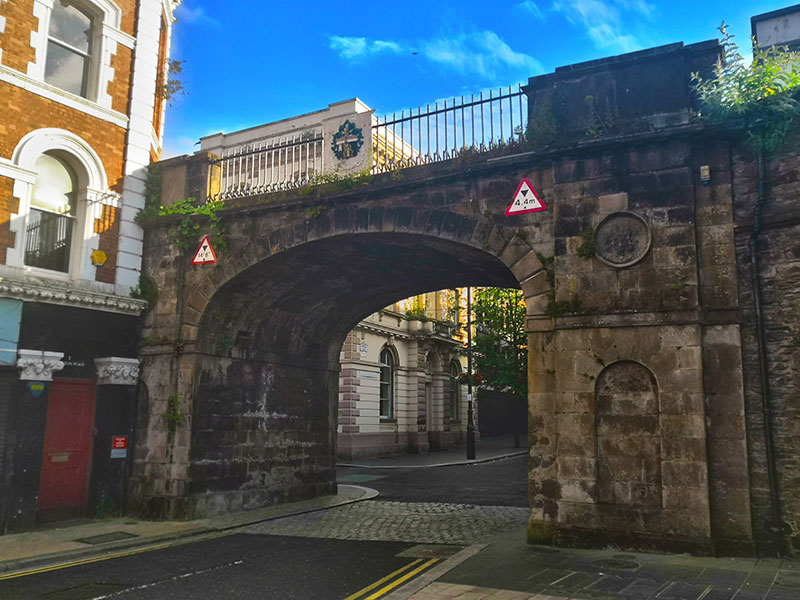 Shipquay Gate was one of the original 4 gates to the city, it was remodelled in 1805 and has a single archway. It originally would have had a tower on it and was the access point for ships docked in the Foyle as the river Foyle would have been adjacent to the walls at the time. The gate is decorated with classical symbols of prosperity & commerce and the city's coat of arms.
From the top of it you can see up Shipquay street to the Diamond War Memorial on one side and the Guildhall and the peace bridge on the other side. Along the wall next to it are several of the cannon that were used to defend the city.
Part of
The Derry Walls

The Derry Walls are the most complete set of town walls in Ireland and the largest ancient monument in Northern Ireland. They were built by the Honourable the Irish Society between 1613 and 1619 to protect the new plantation city of Londonderry after the previous attempt to establish a settlement was destroyed. Like much of the old city fortifications across the world they now stand as a tourist attraction with many people coming to the city to walk along the walls.