Seamus Heaney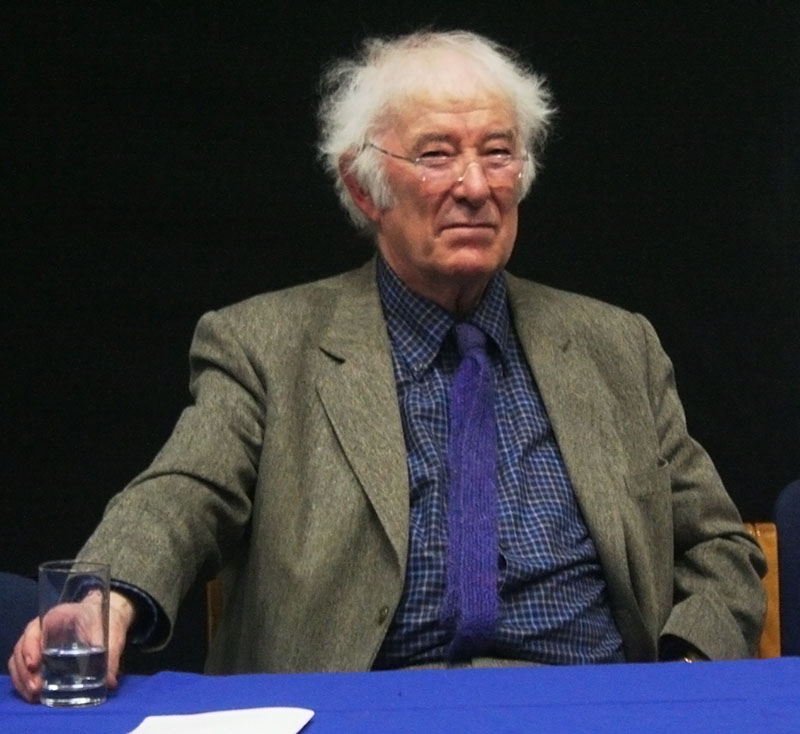 Seamus Justin Heaney (13 April 1939 – 30 August 2013) was an Irish poet, playwright and translator. He received the 1995 Nobel Prize in Literature. Among his best-known works is Death of a Naturalist (1966), his first major published volume. Heaney was recognised as one of the principal contributors to poetry during his lifetime. American poet Robert Lowell described him as "the most important Irish poet since Yeats", and many others, including the academic John Sutherland, have said that he was "the greatest poet of our age". Robert Pinsky has stated that "with his wonderful gift of eye and ear Heaney has the gift of the story-teller." Upon his death in 2013, The Independent described him as "probably the best-known poet in the world".
Heaney's mother, Margaret Kathleen McCann (1911–1984), who bore nine children, came from the McCann family. Her uncles and relations were employed in the local linen mill, and her aunt had worked as a maid for the mill owner's family. Heaney commented that his parentage contained both the Ireland of the cattle-herding Gaelic past and the Ulster of the Industrial Revolution; he considered this to have been a significant tension in his background. Heaney attended Anahorish Primary School; when he was twelve years old, he won a scholarship to St Columb's College, a Roman Catholic boarding school in Derry. Heaney's younger brother, Christopher, was killed in a road accident while Heaney was studying at St Columb's. The poems "Mid-Term Break" and "The Blackbird of Glanmore" are related to his brother's death.
Heaney was a professor at Harvard from 1981 to 1997, and its Poet in Residence from 1988 to 2006. From 1989 to 1994, he was also the Professor of Poetry at Oxford. In 1996, was made a Commandeur de l'Ordre des Arts et des Lettres and in 1998 was bestowed the title Saoi of the Aosdána. Other awards that he received include the Geoffrey Faber Memorial Prize (1968), the E. M. Forster Award (1975), the PEN Translation Prize (1985), the Golden Wreath of Poetry (2001), the T. S. Eliot Prize (2006) and two Whitbread Prizes (1996 and 1999). In 2011, he was awarded the Griffin Poetry Prize and in 2012, a Lifetime Recognition Award from the Griffin Trust. His literary papers are held by the National Library of Ireland. He is buried at the Cemetery of St Mary's Church, Bellaghy, Northern Ireland. The headstone bears the epitaph "Walk on air against your better judgement", from one of his poems, "The Gravel Walks".
Image Credit: Sean O'Connor / Public domain