Rosemount Factory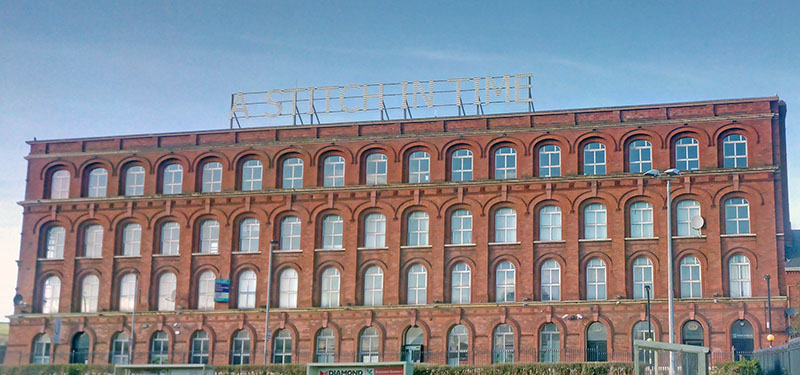 Rosemount Factory is one of the later shirt factories built during the shirt making boom in Derry. It was built by local businessman Mr. Grant in 1904, operated by Kollerton Ltd and designed by architect M A Robinson. It is 4 stories tall, has a red brick design and is located at the top of Brooke Park. The factory has an excellent view of the city, factory girls working there were known to enjoy a chat during their breaks while enjoying the view of the city and Brooke Park.
Sunrise over the city and Brooke Park on a snowy winters' morning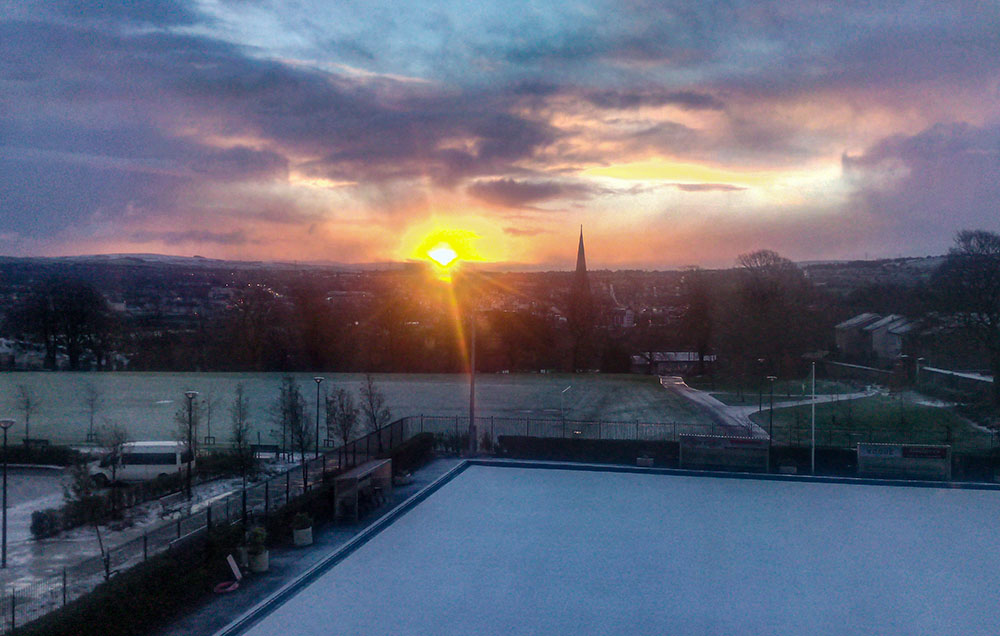 It's also visible from a large way away and was chosen as the place for Tim Etchells's "Stich in Time" LED sign that was set up for the Lumiere in 2013. The signage has multiple layers of interpretation it is a direct reference to the shirt making history of the city and at the same time the full proverb "A stitch in time saves nine" suggests that care and maintaining is better than starting over, which refers to the timely and patient work of mending lives, communities, political and social relations. There was plans to remove the sign rather than keeping up the maintenance for it which is quite ironic considering the sign's meaning but these plans have been reversed and the sign will be restored and remain on the factory.
Today the factory is used for community and commercial purposes, there is a gym on the top floor, a bar and off license on the bottom. Several community groups use the building and a church runs its services from the factory. A group of former factory girls run a sewing club in the factory, where they repurpose old shirts and run sewing classes. In 2021, a plaque was unveiled outside the former factory by Friends of the Factories to honour the women that worked hard in the factory during its years of operation.
Factory Girls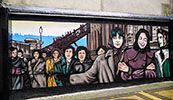 For almost a century the city's economy depended on shirt making and at its peak there was 44 shirt factories that employed more people than all other industries in the city combined. This mural in the Craft Village is dedicated to the workers in the shirt factories "the Factory Girls" and was painted by UV Arts.