Roma Downey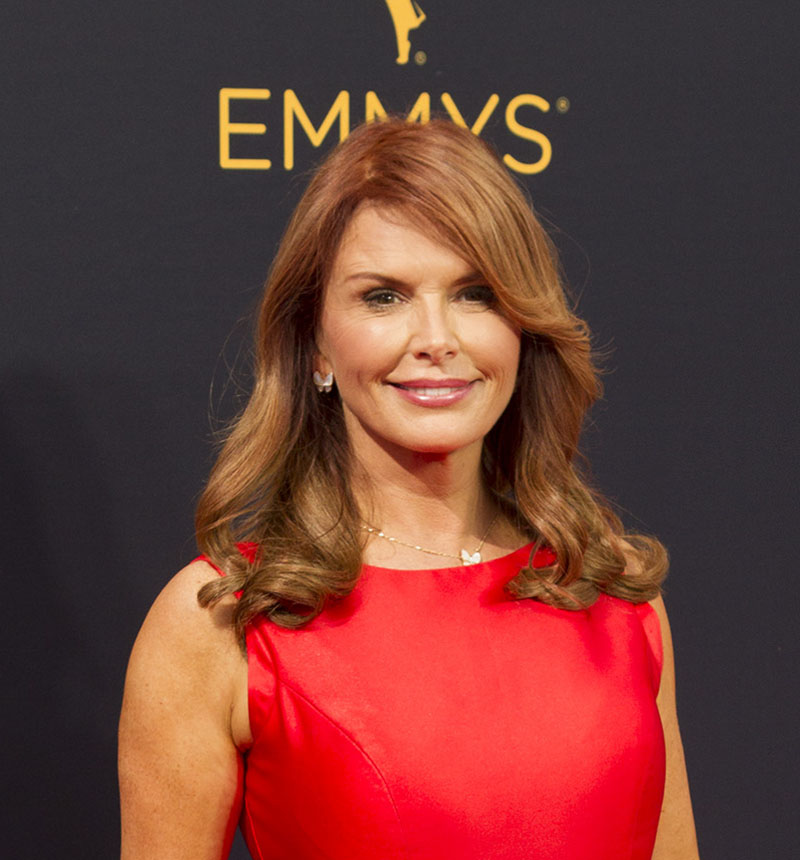 Roma Downey (born 6 May 1960) is an actress, producer, and author from Derry, Northern Ireland. She produced the mini-series, The Bible, for the History Channel and also starred in it, as Mary, mother of Jesus. For nine seasons she played Monica, the tender-hearted angel and employee of Tess (played by Della Reese), on the CBS television series Touched by an Angel, for which she earned multiple Emmy Award and Golden Globe Award Best Actress nominations. Born in Derry, Northern Ireland, she has performed on stage with the Abbey Theatre and has appeared both on and off Broadway. She played the leading role of Jacqueline Kennedy Onassis in the miniseries for NBC, A Woman Named Jackie.
Downey starred in and was executive producer for a number of hit television movies for the CBS network. Downey is an ambassador for Operation Smile. On August 11, 2016 Downey was honored for her work as an actress and producer with a star on the Hollywood Walk of Fame. In her acceptance speech, she dedicated her star to the people of Derry and anyone who ever "walked Hollywood Boulevard with a dream in their hearts."
As President of Lightworkers Media, the family and faith division of MGM, Downey and her husband, Mark Burnett, produced the Emmy-nominated miniseries The Bible for History channel which was watched by over 100 million people in the United States. Downey and Burnett also executive produced the feature films, Ben-Hur starring Jack Huston, Toby Kebbell and Morgan Freeman, Son of God (2014), Little Boy, and Woodlawn. Variety recognized Downey and Burnett as "Trailblazers" and listed Downey as one of Variety's "100 Most Powerful Women in Hollywood". The Hollywood Reporter included the couple in their "Most Influential People of 2013" and Downey as one of the "100 Women in Entertainment Power" in 2014. She was honored on Variety's "Women of Impact in 2014". Downey and Burnett also produced The Dovekeepers based on the best selling book by Alice Hoffman for CBS and A.D. The Bible Continues for NBC, Women of the Bible for Lifetime, and Answered Prayers for TLC. Downey is executive producer of the documentary "Faithkeepers" about the persecution of Christians in the Middle East.
Downey was born and raised in Derry, County Londonderry, Northern Ireland, in 1960, in the Bogside district. Roma is named after her two grandmothers, Ro from Rose and Ma from Mary, joined together to make Roma. She attended Thornhill College, a Catholic girls school. Her mother, Maureen O'Reilly Downey, a homemaker with an interest in the performing arts, died from a heart attack at age 48 when Downey was 10 years old. Her father, Patrick Downey, was a school teacher by training but worked as a mortgage broker. Her father died when Downey was 20. Originally, she planned to be a painter and earned a Bachelor of Arts at Brighton College of Art. Roma studied BA(Hons) Expressive Arts at Brighton Polytechnic (which later became Brighton University). Based at the Falmer campus Downey combined Art and Drama for her degree.
Image Credit: Walk Disney Television