Riverwatch Aquarium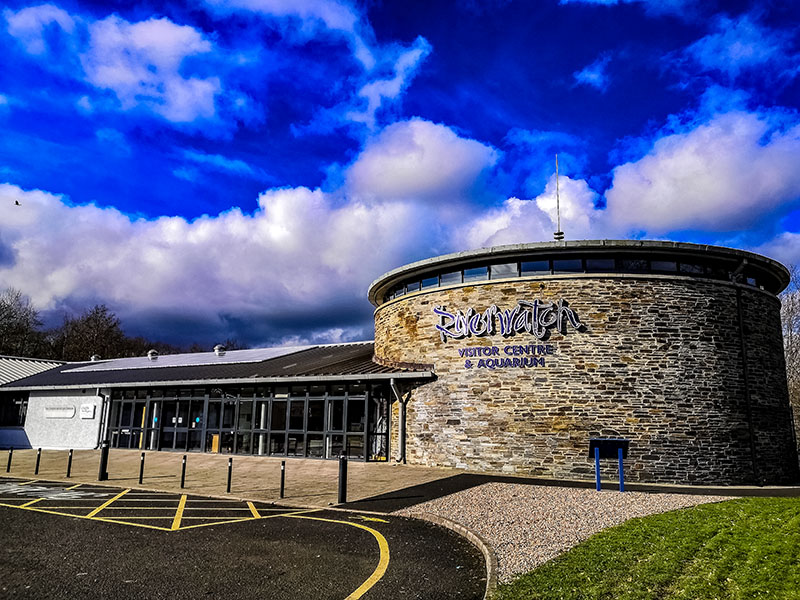 The Riverwatch Aquarium and Visitor Centre is primarily used as an education resource for local school groups and community organisations. However, all visitors are welcome.
The Riverwatch Aquarium captures the journey of the river, the essence of the local environment and the variety of life through aquarium tanks, local video footage and displays.
At Riverwatch there are 7 different local habitats represented in the aquarium tanks which hold a great variety of native species. We have lobster, crabs, starfish, coalfish, blennies and lots of other unusual marine fish and crustaceans in our lough, deep sea and seashore tanks. There are sticklebacks, minnows, roach and other freshwater fish in the lake, river, canal and pond tanks. The tanks are an excellent visual resource and a window to a wonderful underwater world.
Activity packs have been developed to help younger visitors engage and understand these habitats and their inhabitants. Admission to the visitor centre is free and it is open Monday to Friday (excluding bank holidays from 10am to 4pm).
River Foyle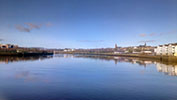 The River Foyle is the river that flows through Derry, it flows northeast from where the rivers Mourne and Finn join together at Strabane & Lifford and exits at Lough Foyle, which then exits into the North Atlantic. It is one of the fastest flowing rivers in Europe and there are 4 crossings 3 in Derry and one between Lifford and Strabane.