Prehen Woods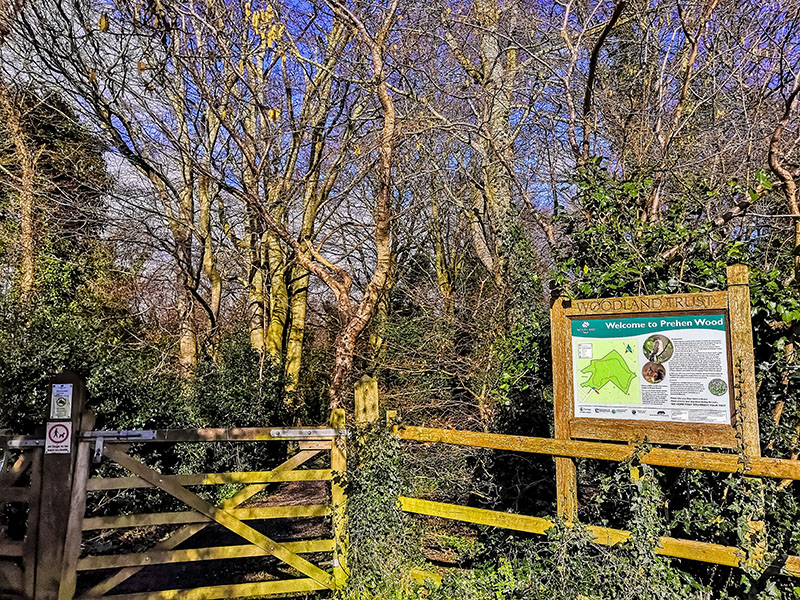 Prehen woods is an ancient woodland that's been continuously a woodland since at least 1600. It used to be a vast woodland that covered almost the entire east bank of the Foyle right the way to Strabane but most of it was cut down over hundreds of years to provide timber and farmland. The 18.5 acre part that survives to this day managed to avoid being cut down because it was part of the estate of Prehen House and survived an attempt to cut it down in 1920 because of public outcry.
Prehen house was built by Andrew Knox of Rathmullan and Moneymorein in the 1740s and still stands to this day. The Legend of Mary Ann Knox, Andrew Knox's daughter is part of the Folklore of the area, she was tricked into marrying John McNaughten a gambling addict twice her age and ended up being fatally shot by him
John McNaughten was at first welcomed by his old friend Andrew Knox to Prehen but after the secret marriage between Mary Ann Knox and John McNaughten that was only so McNaughten could use her dowry to feed his gambling habit was discovered, Andrew set off to Dublin with his daughter to get her away from him. The coach taking them to Dublin was ambushed by McNaughten and Mary Ann ended up being shot and killed. McNaughten was sentenced to be hanged for killing Mary Ann but at the gallows the hangman's rope broke which offered McNaughten a chance to escape. He did not want to be known as "half-Hanged" so he did not take the opportunity and was hanged a second time but is still known as "Half-Hanged McNaughten"
During the spring the woods is covered by bluebells which many people come to see, organised bluebell walks are done by the Prehen Historical and Environmental Society each year. There is a way marked walk around the woods and on your walk you may see red squirrels, sparrowhawks and long eared owls there are also wooden sculptures of a squirrel, fox, badger, hedgehog and butterfly hidden around the wood. It has also been know for highway men to hide in these woods and attack coaches on the way to and from the city although that hasn't happened in many years.