Phil Coulter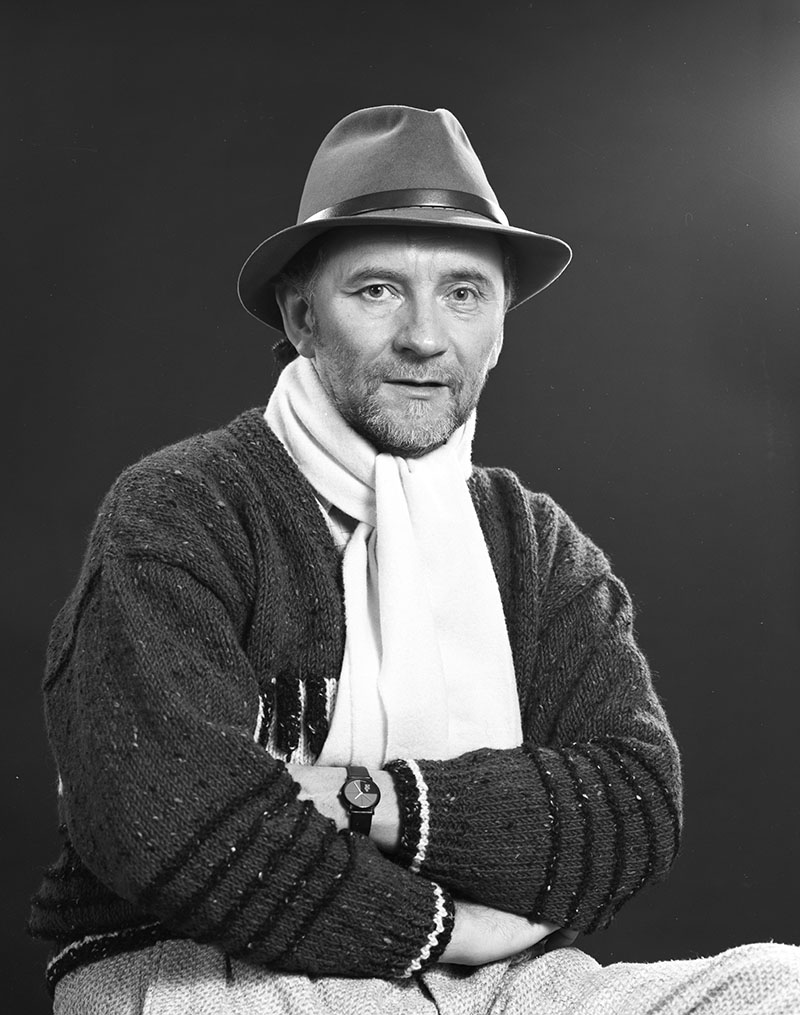 Image Credit: Bobbie Hanvey 1945-; Boston College. John J. Burns Library, owner
Philip Coulter (born 19 February 1942) is an Irish musician, songwriter and record producer from Derry, Northern Ireland. He was awarded the Gold Badge from the British Academy of Songwriters, Composers and Authors in October 2009.
Coulter has amassed 23 platinum discs, 39 gold discs, 52 silver discs, two Grand Prix Eurovision awards; five Ivor Novello Awards, which includes Songwriter of the Year; three American Society of Composers, Authors and Publishers awards; a Grammy Nomination; a Meteor Award, a National Entertainment Award and a Rose d'or d'Antibes. He is one of the biggest record sellers in his native land.
Coulter was born in Derry, Northern Ireland during the height of the Second World War, where his father (from Strangford, County Down) was one of a minority of Catholic policemen in the Royal Ulster Constabulary. His mother was from Belfast. He was the fourth child with two older brothers and a sister and one younger sister, each born with a year's difference between them, in a two-up two-down terraced house.
Coulter's father, also called Phil, encouraged music in the house. He played the fiddle whilst his wife played the upright piano. The younger Coulter recalls this piano, made by Challen, as "the most important piece of furniture in the house". "I always stayed away from the fiddle, having inflicted enough pain on my family with the piano," he laughed. Coulter confesses that he came close to abandoning the piano at an early age. "The truth is I hated the piano at first. I'd love to say I was a natural but I wasn't. I hated playing it and I hated my music teacher. My father, who was a canny man, told me, 'We have to scrimp and save to pay for these lessons, you might as well give them up.' "It wasn't long before I gravitated back to the piano, trying to play the songs that I was listening to on the radio. I always wondered what my left hand was supposed to be doing though. But after two or three years at St. Columb's College I began thinking of the piano as an extension of myself." One of Coulter's most popular songs, "The Town I Loved So Well", deals with the embattled city of his youth, filled with "that damned barbed wire" during the Troubles.
He started his first band at Queen's University, playing early rock and roll music despite studying classical music. Coulter was also founder of the Glee Club, which staged music events for the university. By 1964, his final year at university, Coulter had already written a couple of hit songs in Ireland and he moved to London, where his first job was as an arranger/songwriter with a music publisher in Denmark Street. From here he was hired to work with acts including Billy Connolly, Van Morrison, Jerry Lee Lewis and Tom Jones. He wrote "Foolin' Time" (1963), a hit for the Capitol Showband. Other songs he contributed to around that time included his arrangement of "Terry" (1964), a UK No. 4 hit for Twinkle, plus co-writing "I Can Only Give You Everything", which was originally recorded by Them.