New Gate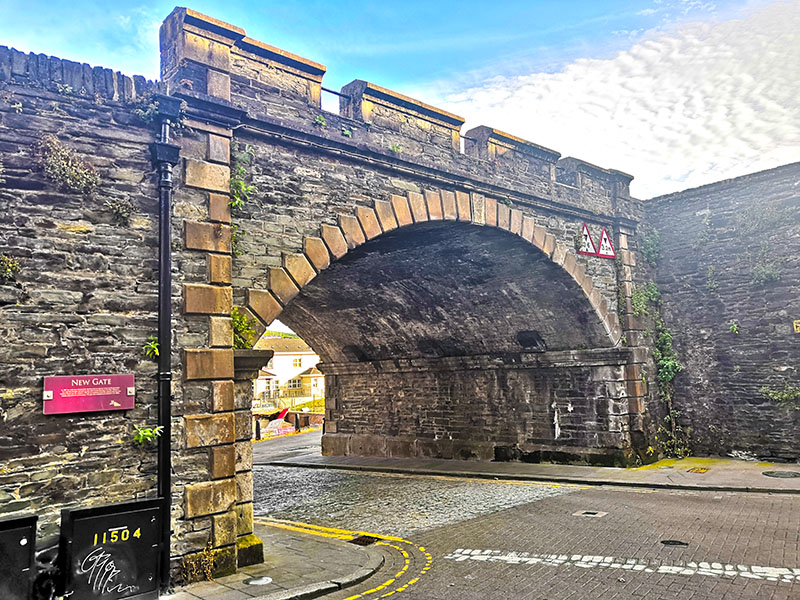 New Gate was first an opening made in the walls in 1787 to allow access to Wapping lane(now Fountain Street) it was turned into a gate just before the United Irishmen Rising of 1798 and then remodelled to its present state in 1866. It was the first of the 3 new gates created in the walls and retained the name New Gate as it was known at the time.
The gate now leads into the fountain on the outside and right to St Columb's Cathedral on the inside from the top you can see into the Fountain including some of the Fountain Murals and across to the other side of the Foyle.
Part of
The Derry Walls

The Derry Walls are the most complete set of town walls in Ireland and the largest ancient monument in Northern Ireland. They were built by the Honourable the Irish Society between 1613 and 1619 to protect the new plantation city of Londonderry after the previous attempt to establish a settlement was destroyed. Like much of the old city fortifications across the world they now stand as a tourist attraction with many people coming to the city to walk along the walls.