Millennium Forum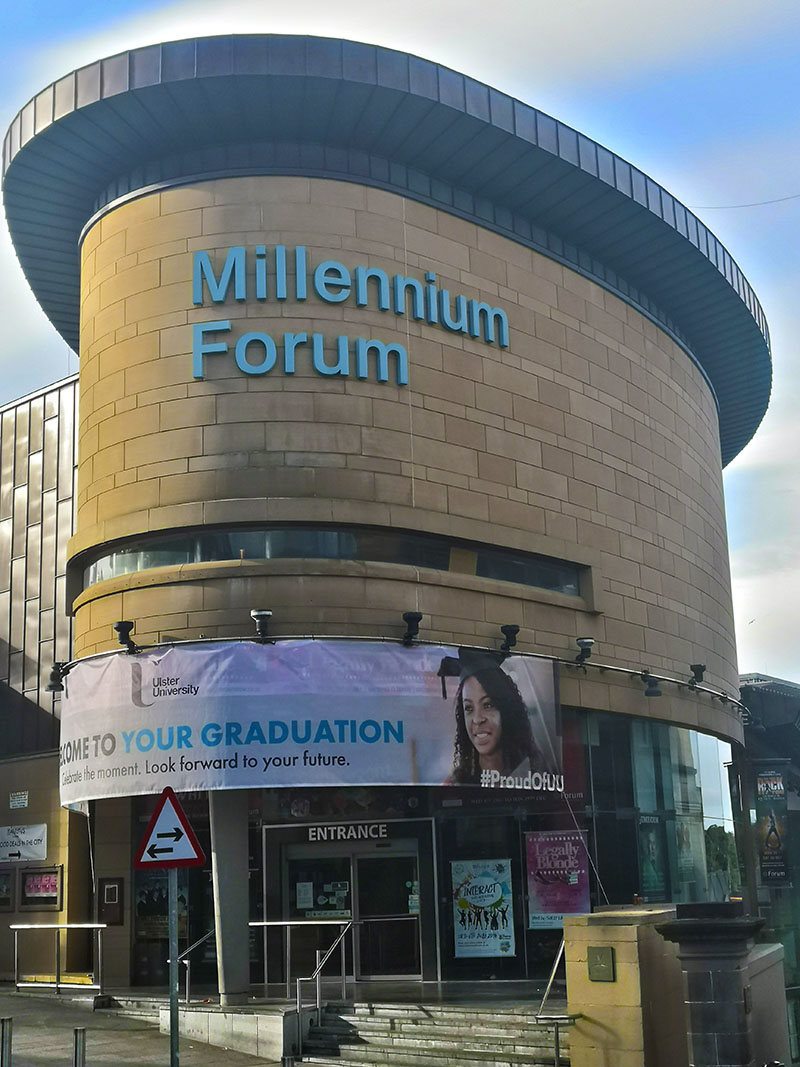 The Millennium Forum is the only purpose built theatre in the city, it was opened in 2001 and has a seating capacity of 1000. It runs a range of entertainment events year round including concerts, musicals, comedy acts, local theatre, international tours & events and shows from its own Millennium Forum Productions Company. It is run as a charitable company by registered charity Derry Theatre Trust.
The Millennium Forum is located within the walls, it can be entered from the east wall but its main entrance is on New Market Street. On entering you will be in the large, open, marbled floor, Italian style Piazza that is decorated with a mosaic depicting various theatre scenes. The Piazza is a great place to meet up before a show or conference it has 2 bars, it is used to stage exhibitions, roadshows, craft fairs and charity events.
On top of shows and events, the Millennium Forum offers space to local community groups and has the best conference and meeting facilities in the North West that can cater for small meetings of 12 or less to large conferences of 1000 people. On site there is the fully licenced Arbutus restaurant that is open for lunch on Thursday, Friday & Saturday and serves a carvery lunch on Sunday, it is also open late on all show nights for preshow dinner.
Anyone staying in the city should check out what's on at the Millennium Forum either on their website listed below or in the events section of the app. Its city centre location is within easy walking distance of most of the major hotels in the city and It offers a theatre going experience that will not leave you disappointed.