Marlene Jefferson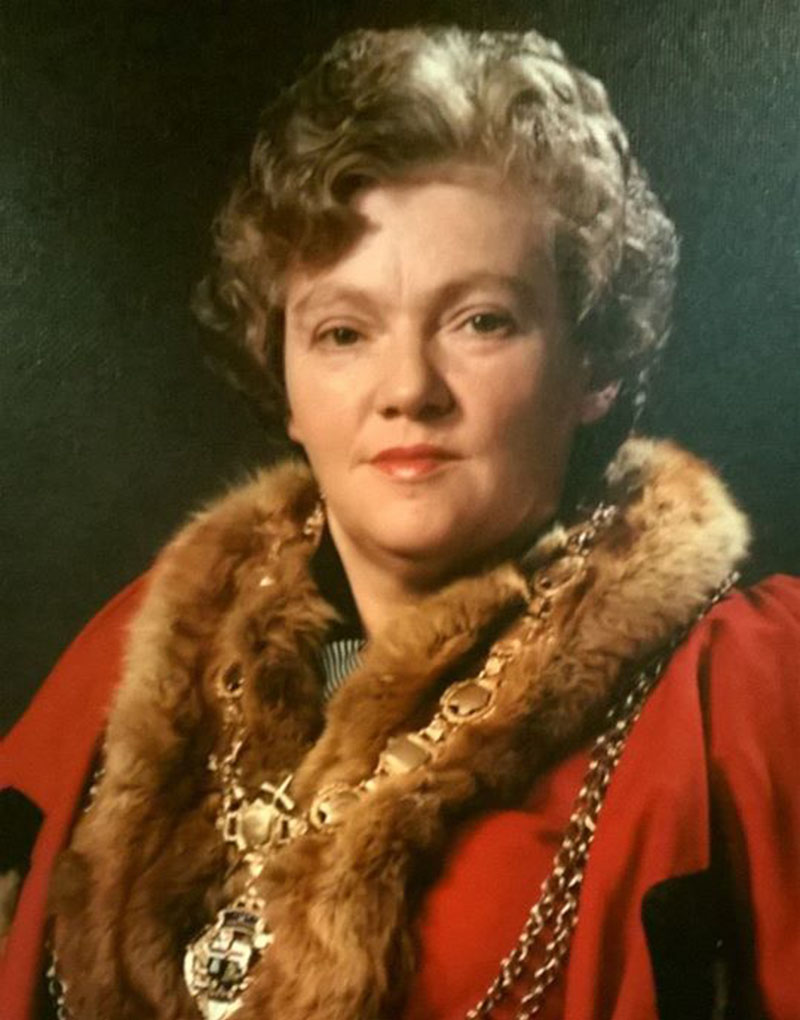 Marlene Jefferson, Londonderry's first female Mayor. She was born Marlene Young in the Bishop Street area of the city, the eldest daughter and second eldest child of ten of Jim Young, an electrician from County Donegal, and his wife Martha, known as 'Dolly' (née Doherty).
On marriage to Jim, she moved to the Fountain, a traditional Protestant working class district. For a time, she ran a corner shop there. She was honoured with an MBE for her service to Londonderry, and the Cross of St Augustine for her service to the Church of Ireland.
The Fountain faces the Catholic Long Tower area. They are a short distance apart. 'There used to be an old saying,' Marlene said, 'that if the Fountain and Long Tower fell out, you had better stand aside, for a domestic argument was brewing among friends.'
Marlene was one of the first members of the Women Into Irish History group in Londonderry. Formed in 2000, it celebrates its twentieth anniversary this year.