Mandarin Palace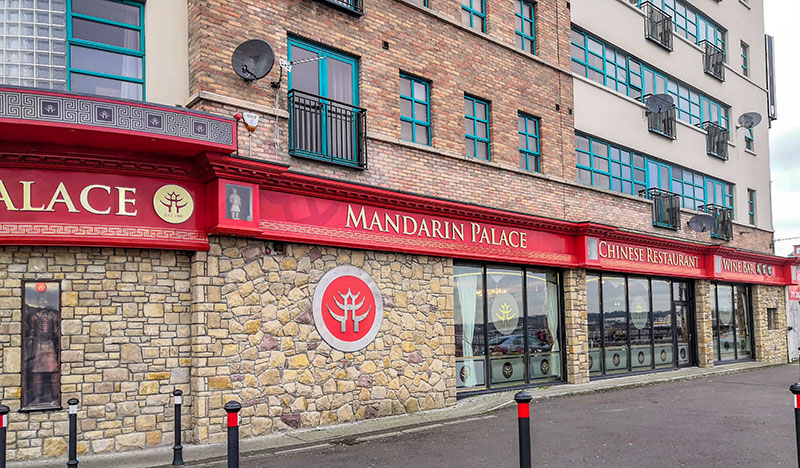 Situated on the banks of the River Foyle in Derry, The Mandarin Palace presents exquisite Asian World Cuisine, drinks and entertainment in sumptuous, opulent surroundings.
Since its humblest beginnings in 1989 on the Strand Road to our re-location to a new modern waterfront restaurant on the Queens Quay in 2001, the Mandarin Palace has become Derry City's happening place for Asian sounds and flavours.
Step into a new world & immerse yourself in the surreal atmosphere of the Mandarin Palace with its stunning cutting edge euro asian decor. Relax in salubrious surroundings with panoramic views over the river Foyle. The Mandarin Palace has launched a new array of delicious seafood, fish, steak & chinese dishes to its menu.
Opening Times
Restaurant
Mon - Thu 4:00pm - 10:30pm
Fri & Sat 4:00 - 11:00pm
Sun 1:00 - 10:30pm
Take Away
Mon - Wed 4:00pm - 11:00pm
Thur & Sun 4:00 - 11:30pm
Fri & Sat 4:00 - 12:00am