Hogg & Mitchell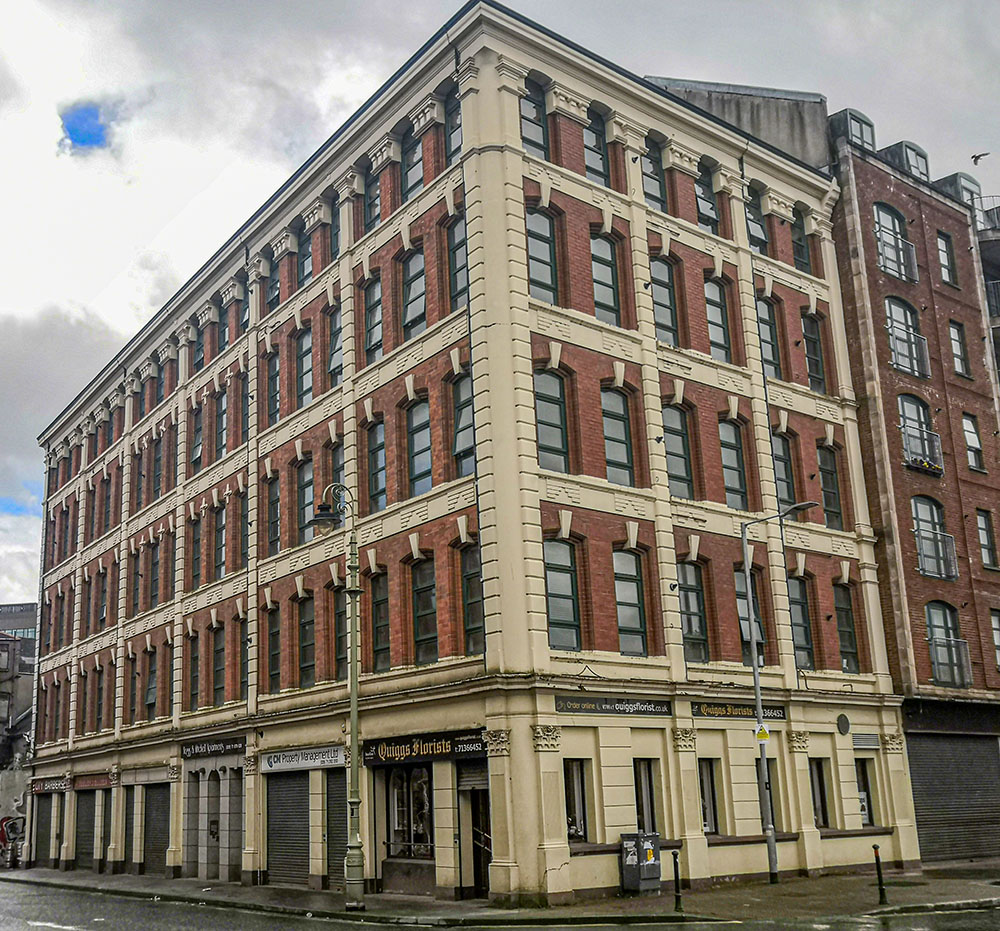 The Hogg & Mitchell factory was built in 1898 by David Hogg and Charles Mitchell, it was designed by WA Barker, it is a 5 story building and operated till the 1970s. They produced the Old England Brand line of shirts which became the de facto supplier to the British army during the Boer War. After a change of ownership in the 1940s the brand was renamed to Peter England and is still being sold today.
By this time the construction and opening of a new shirt factory in Derry became a public event and when The Hogg & Mitchell factory opened a steamer was chartered to bring guests over from England for the opening.
In 2000, this building listed by the Environment Agency because of its industrial heritage and architectural significance was converted to commercial space, apartments and temporary accommodation. The ground floor is shop space facing onto Great James street and the upper floors are apartments/temporary accommodation. It 2021 a plaque was placed outside the factory in honour of the factory girls that worked hard in this factory.
Factory Girls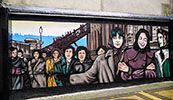 For almost a century the city's economy depended on shirt making and at its peak there was 44 shirt factories that employed more people than all other industries in the city combined. This mural in the Craft Village is dedicated to the workers in the shirt factories "the Factory Girls" and was painted by UV Arts.