Hangman's Bastion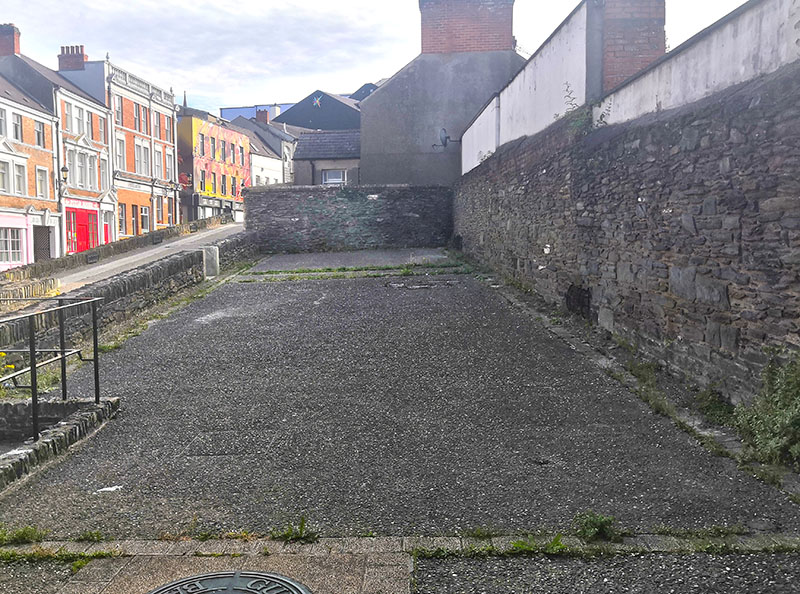 Hangman's bastion is rectangle demi-bastion that got its name when someone trying to escape the siege got his neck caught in the rope he was using to lower himself down. It is now surrounded by buildings but before that the area below it was enclosed as a parade ground and you could see Culmore Fort in the distance.
At this point the walls kink outwards which may have been to accommodate the O'Doherty Tower house which was at this location which was used as a ammunition store till the 19th century. Nearby is the tower museum and one of the entrances to the craft village is right next to the walls here.
Part of
The Derry Walls

The Derry Walls are the most complete set of town walls in Ireland and the largest ancient monument in Northern Ireland. They were built by the Honourable the Irish Society between 1613 and 1619 to protect the new plantation city of Londonderry after the previous attempt to establish a settlement was destroyed. Like much of the old city fortifications across the world they now stand as a tourist attraction with many people coming to the city to walk along the walls.