The Gasyard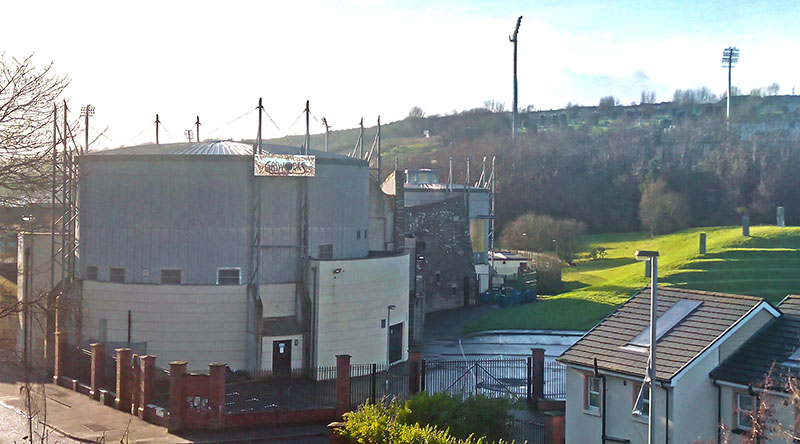 The Gasyard is a multipurpose centre that is home to various community organisations, the community groups deliver vital services to the local community, deliver cultural & education programmes and run local events. It probably the most ambitious repurpose of a building in the city, it is based in the former gasworks of the city but rather than tear down the silos and construct a new building, the silos were converted into rooms and the majority of the centre is based in the 2 silos. This gives it a very unique design which stands out from the other buildings in the area.
The Gasyard is surrounded by six acres of parkland, has ample parking and a café on site. It offers permanent space to community groups such as: Bogside and Brandywell Health Forum – a community led health improvement organisation, that aims to help people in the community of all ages live a healthy lifestyle and The Arts Factory – a modern arts facility that specialises in carnival arts, it delivers courses to children of all ages and adult arts accredited training. It also has shared facilities used by the whole community including; a Dance Studio, a 200 seat auditorium and conferencing facilities.
The largest event run from the Gasyard is the Gasyard Féile which is a community run cultural and arts festival, that is on every August. It was started in 1993 by the residents of the Bogside and Brandywell "to celebrate everything that is great about this community and its people." and has since grown into the biggest community festival in the Northwest with over 20,000 people attending it. The festival has a packed schedule of events that varies each years but generally includes: live music, healthy living sessions, competitions, exhibitions and street performances.