Foyle Valley Railway Museum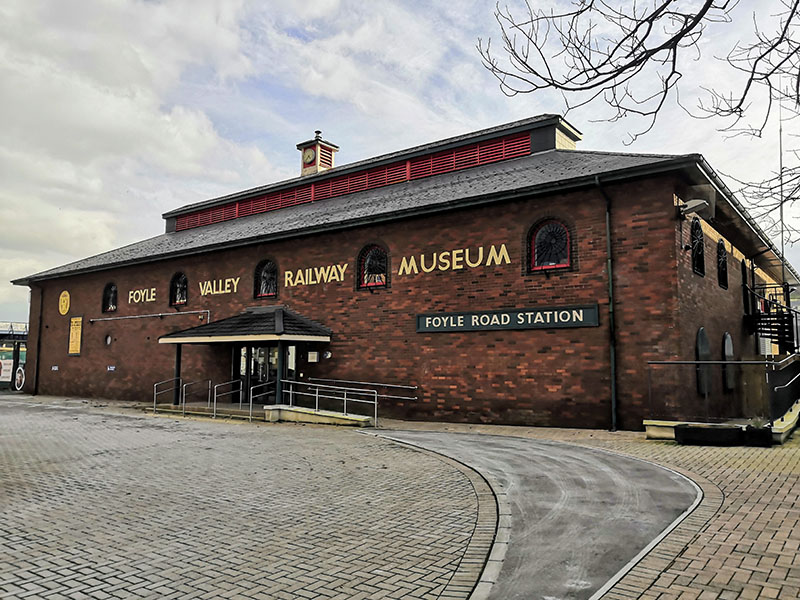 Derry currently has only 1 railway line which runs to Coleraine then on to Belfast but in the past it had 4 railway lines leaving the city. Two of the lines were built during the great famine of 1840s, The Londonderry & Coleraine Railway which still exists and Londonderry and Enniskillen Railway which ran to Omagh then Enniskillen from the Foyle Road on the cityside. The Londonderry & Lough Swilly Railway was opened in 1863 which went from the shipyard to Buncrana. The last line leaving Derry went from the Victoria road station next to the Craigavon bridge on the Waterside to Strabane which opened in 1900. On top of these 4 lines run by 3 different companies the Londonderry Harbour Commissioners ran a railway along the quay and bottom deck of the Craigavon bridge which allowed the lines to exchange goods wagons. Following the second world war the railways were unable to compete with the growing use of cars, buses and trucks and were gradually closed down.
The exhibition consists of a recreated railway station platform and within the displays visitors can find out about the various railway companies which once operated out of the city.
The Foyle Valley Railway Museum was opened in 1990 on the site of the former GNR Ireland, Foyle Road Station to show the history of railways in Derry. The exhibition consisted of a recreated station platform, 2 steam locomotives (1 outside), a diesel railcar, several carriages and other railway memorabilia.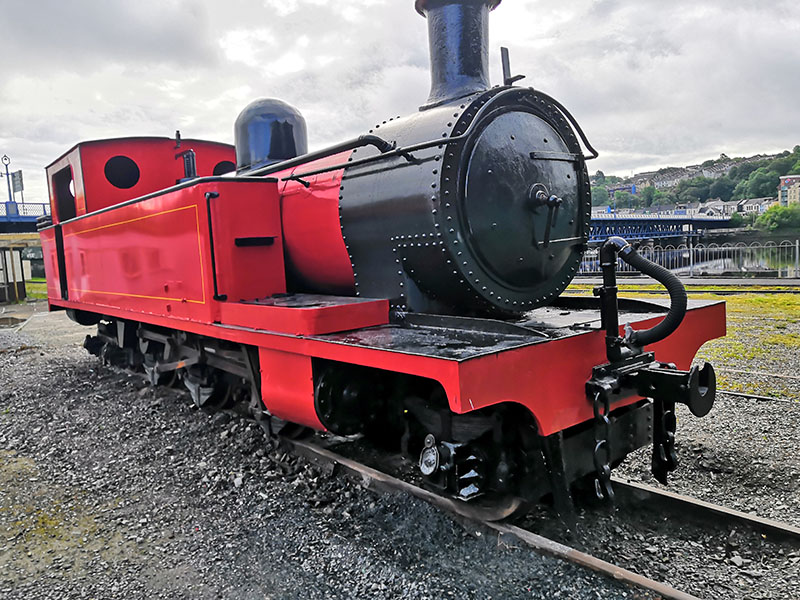 No.4 Meenglas
The No 4 Meenglas is a 3ft narrow gauge locomotive from the County Donegal Railways Joint Committee built by Nasmyth , Wilson & Co. in 1907. It was originally "No. 16 Donegal" but was renamed in 1937, when the County Donegal Railways Joint Committee ceased in 1959 the engine was retired and now sits outside on the north side of the railway museum next to the Craigavon Bridge. In 2018 the engine was taken to the Railway Preservation Society of Ireland workshops in Whitehead for a cosmetic facelift and returned to its previous spot next to the museum in January 2019.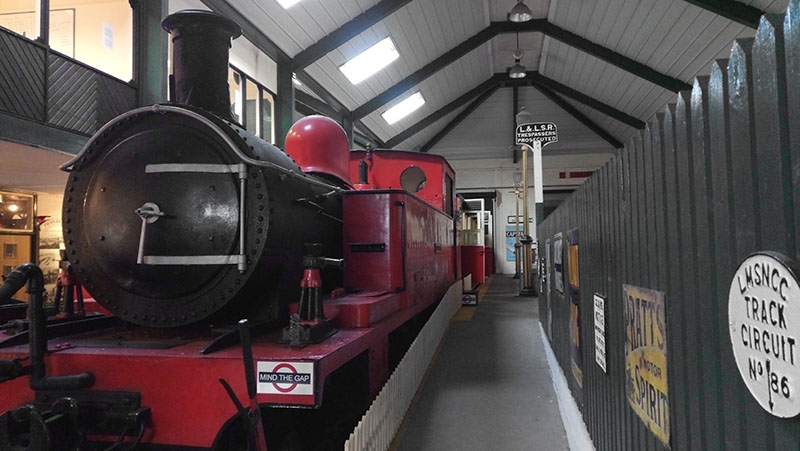 No.6 Columbkille
The No.6 Columbkille is another narrow gauge steam engine built by Nasmyth, Wilson & Co. located inside the Foyle Valley Railway Museum which was originally named No. 18 Killybegs when it was built in 1907.
In 2002 the museum was closed to the public but in August 2016 Destined, a local learning disability charity took over the museum as part of a project to construct a new learning disability centre. The North West Learning Disability Centre officially opened in September 2019 and Destined have since received a grant from the Heritage Lottery Fund to set up a new interpretive centre in the museum and fully open it to the public again.