Far and Wild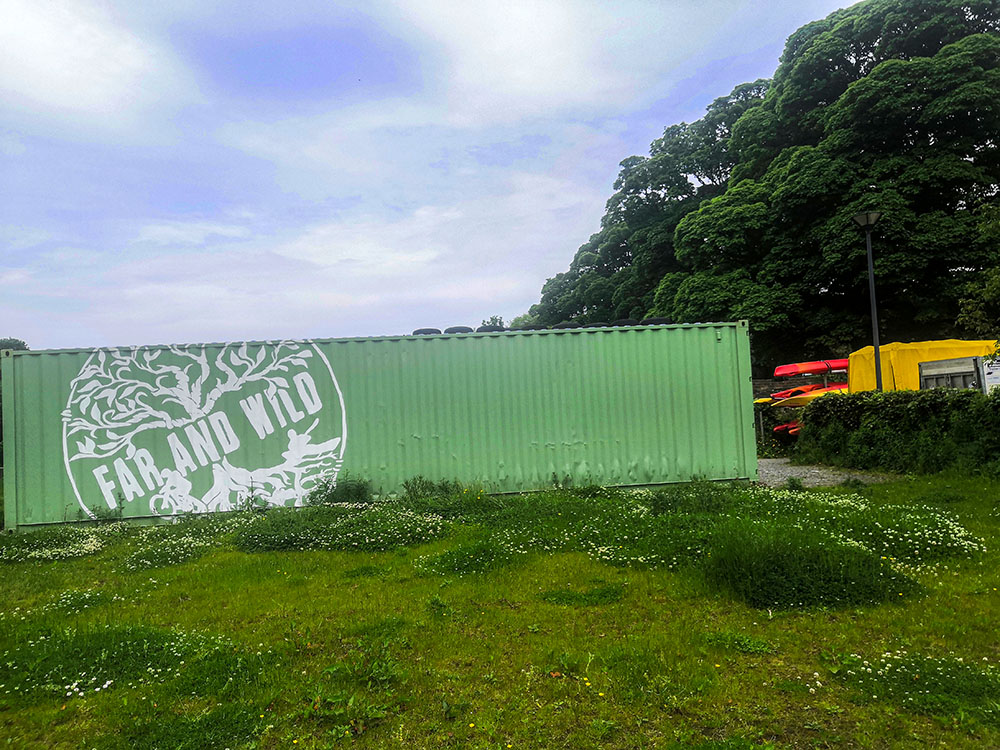 Far and wild is an outdoor adventure organisation that is part of a worldwide movement of leading outdoor organizations developing the frontiers of environmental learning. They run guided and self-guided outdoor adventures using a wide range of different mediums and do it in a eco-friendly way. They help people spend time in nature, gain the benefits offered by doing so and aim to be fully assessable by engaging with marginalised groups to ensure they can offer activities to everyone.
Water Activities
Water activities are available in areas across the northwest including local waterways such as the Foyle and the Atlantic coast. Paddle Boarding on the Foyle, lets you enjoy the silence of the river and the views of the city while giving you experience with on a stand up paddle board, yoga and intro sessions on paddle boarding are also available. Enjoy some kayaking with a salmon tour of the north wests river system, a moonlit trip on the Foyle viewing the star or for more experience kayakers view the Giant's Causeway away from the crowds in a kayak.
Mountain Activities
Mountain activities take you out of the city and into nature. Hike or bike in the famous hills of Donegal with guide or self-guided tour ranging from a single day trip to a 6 day tour of Donegal. Women can take advantage of rock climbing sessions support by a qualified instructor, there's the option to gain some skills with indoor rock climbing first before talking the outdoors. Children can take advantage of the forest school where they can learn outdoor skills while enjoy nature and taking part in adventure games.
Bike Activities
Bike activities either in city or out of it can be enjoyed by both novice cyclists or experienced cyclists. Guided or self-guided cycle tours of the Sperrin's area of outstanding beauty, let you visit a range of local tourism businesses, view monuments and enjoy the views. A gentle foodie city cycle tour lets you enjoy the local food delights and get some exercise in between, all while enjoying the historic sights of the city. Tour the city on bike at your own pace on the self-guided freedom cycle tour, it includes stop offs for coffee and snacks, visits to museums and all the local landmarks.
On top of the activities already mentioned they also offer, slow paced adventures for those that want to relax and take in their surroundings; Roller blade tours that start with a lesson in safe skating followed by a tour along the city's greenway and boom boarding that again starts with a lesson in St Columb's Park before taking to the streets and ends up at the walled city brewery.
Far and wild offer unique ways for visitors to enjoy the city and surrounding area while promoting protecting the environment and learning about nature. Any visitor that is adventurous or wants to try something a bit different than the standard walk around the city should visit their website and choose from one of their offerings.