Ebrington Factory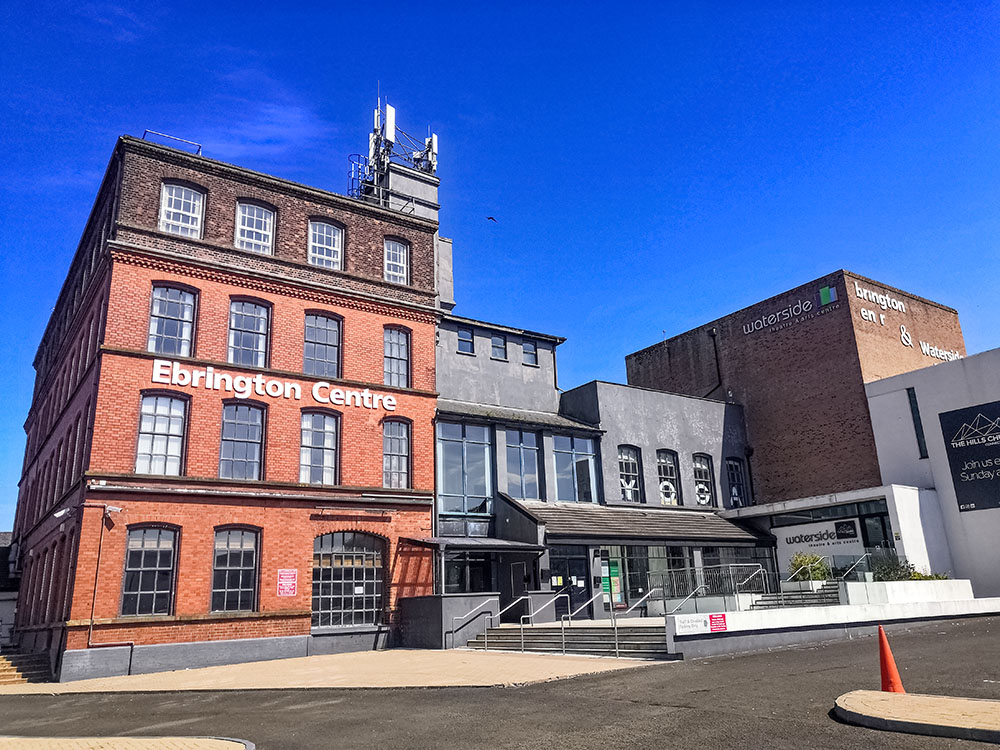 The Ebrington factory was built at Ebrington Gardens on Bonds field in 1892 to make shirts for Young & Rochester. It was designed by William Barker and the extensions built in 1895 and 1900 were designed by Daniel Conroy. At its peak it employed around 750 people and was particularly important employer for the area as most of the shirt factories were in the Cityside and only a few including this one were in the Waterside.
Some shirt factories used horns to signal opening and closing that could be heard daily throughout the city, the horn from Ebrington Factory is now in the Tower Museum. Recently the horn has been used to honour the NHS workers during the Covid-19 pandemic. The horn was set up in Guildhall Square and sounded each Thursday evening at 8pm.
As with most of the factories, Ebrington factory closed in the 1970s leaving it derelict and in danger of being demolished. In the 90s it was purchased by Maydown Ebrington Group to expand its training operations and provide commercial activities to benefit the community. After a £2 million investment the Ebrington Centre was opened in 2001 which has had many community businesses over the years including a restaurant named after the Rochester shirts made in the factory, a cinema and an early years support service.
The Waterside Theatre was also opened first inside the factory in 2000, then in an extension in 2007 and runs a theatre studio and a range of education classes. The interior of the Theatre is decorated with a shirt factory theme of buttons & stitching and pictures from the old factory. On the wall of the theatre a plaque was placed in 2021 to honour the factory girls that worked hard in the factory.
Waterside Theatre

The Waterside Theatre hosts a wide range of arts & entertainment events, an extensive & inclusive education programme and a full screen cinema. It is based at the former Ebrington factory that was taken over by Maydown Ebrington Group to open the Ebrington Centre opened in 2001. The theatre also has a fully licensed café and have a variety of meeting rooms for conferences.
Factory Girls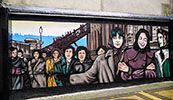 For almost a century the city's economy depended on shirt making and at its peak there was 44 shirt factories that employed more people than all other industries in the city combined. This mural in the Craft Village is dedicated to the workers in the shirt factories "the Factory Girls" and was painted by UV Arts.