Derry Blue Badge Guide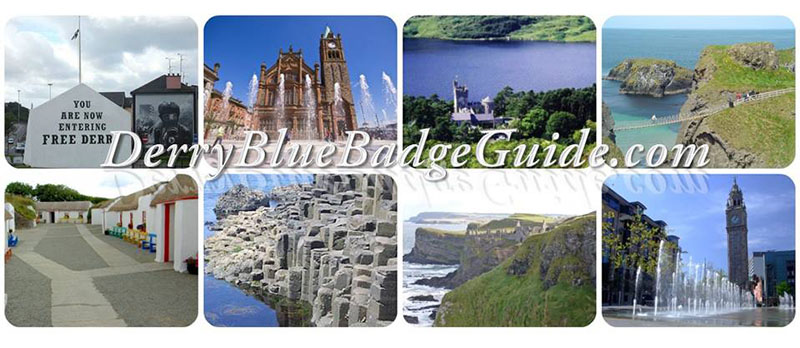 The company is run by Michael Cooper, the first Blue Badge Tourist Guide in Derry City (the Blue Badge is the highest accreditation in tour guiding). Michael and his team of fully qualified guides offer walking, taxi and coach tours of Derry City and the entire island of Ireland.
Michael is a former employee of Derry Visitor & Convention Bureau (now VisitDerry), the key tourism agency in Ireland's northwest. He is also a triple graduate from the University of Ulster with qualifications including Bachelor and Masters degrees in Irish History & Politics, which ensure tours, can be designed covering any aspect of Irish history.
In 2006 Michael established DerryBlueBadgeGuide.com, which has grown to become one of the largest tour guiding companies in Ireland. The company has won the TripAdvisor Excellence Award for five years running and delivers tours for a wide range of national and international tour operators.
As well as his work in tour guiding, Michael is also an elected representative on the Derry and Strabane District Council and a heritage officer with the Gasyard Trust with responsibility for the development of a number of heritage exhibitions in Derry. Since 2008 he has published a number of books covering the history and politics of Derry and the north of Ireland. Read his publications.