Dana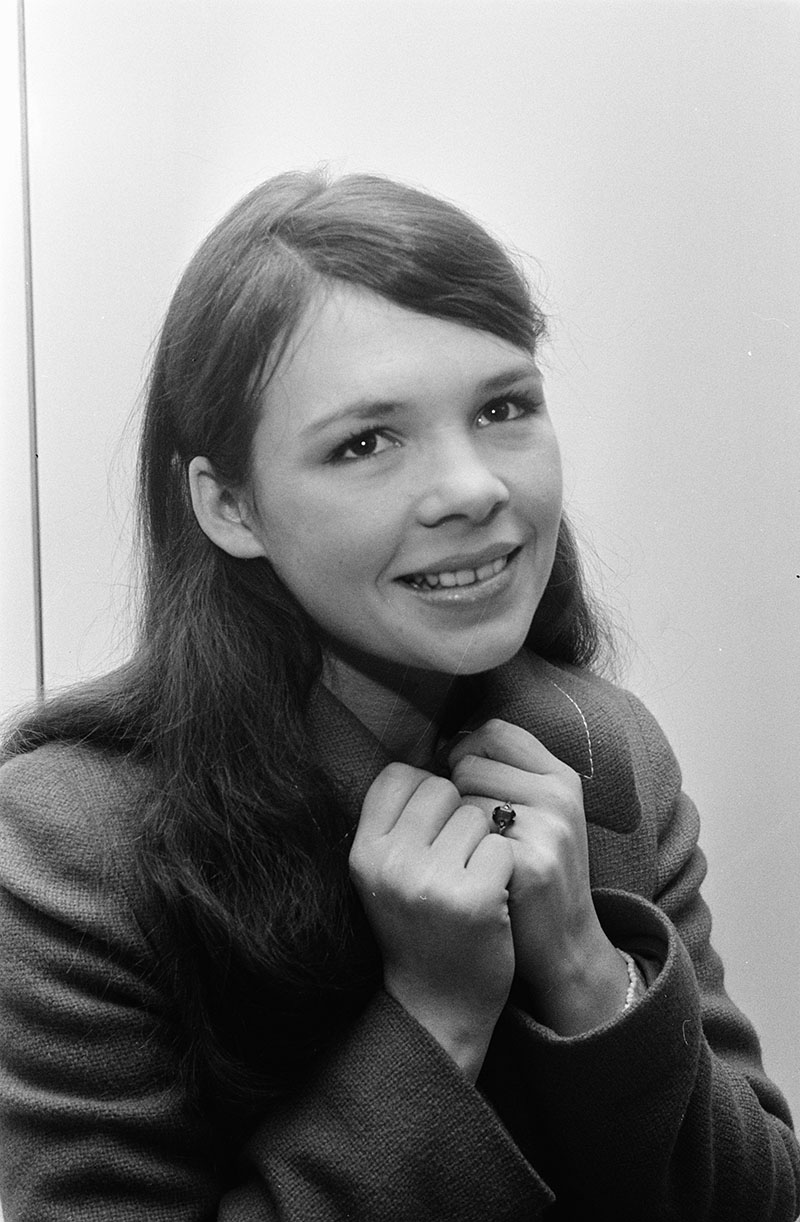 Dana Rosemary Scallon (born Rosemary Brown on 30 August 1951), known professionally as Dana, is an Irish singer and former politician who served as Member of the European Parliament from 1999 to 2004.
While still a schoolgirl she won the 1970 Eurovision Song Contest with "All Kinds of Everything". It became a worldwide million-seller and launched her music career. While still a schoolgirl she won the 1970 Eurovision Song Contest with "All Kinds of Everything". It became a worldwide million-seller and launched her music career.
She entered politics in 1997, as Dana Rosemary Scallon, running unsuccessfully in the Irish presidential election, but later being elected as an MEP for Connacht–Ulster in 1999. Scallon was again an independent candidate in the Irish 2011 presidential election, but was eliminated on the first count. In 2019, Dana announced she was back in the studio and was recording a brand new album, her first in many years. 'My Time' was released 1st November 2019.
Scallon was born in Frederica Street, Islington, North London, to Robert and Sheila Brown (née Sheerin). Her father worked as a porter at nearby King's Cross station. A hairdresser by trade, he'd relocated his family from his native Derry in Northern Ireland because of the high unemployment there after the war. She was five when her parents were advised by their doctor to return to Derry because of the London smog, and the harmful effect it had on some of their children. (London had not yet benefited from the Clean Air Act 1956.) Their new home was on Derry's Creggan housing estate where they stayed until 1967, when they moved to the newly built Rossville Flats complex in the Bogside, an area overlooked by the historic city walls.
Her parents were musical – her father played the trumpet in his own dance band, The Imperial All Stars, and her mother was their guest pianist. They had seven children in all: three sons and four daughters, including their third-born child Grace who died at eight months from a penicillin allergy. Fifth-born and youngest daughter Rosemary won the first talent contest she entered - an all-aged event at St Columb's Hall when she was six. During her childhood she was taught to play the piano and violin, taught herself to play the acoustic guitar, sang in the school choir, and at one point, after years of ballet practice, considered becoming a ballet teacher. She took part in many more music and dance contests. In 1965, the now solo Rosemary Brown took part in a local talent contest at the Embassy Ballroom, where she won first prize – a chance to record a demo tape. Tony Johnston, a headmaster and part-time promoter who sponsored the competition, took her under his wing while she continued with her studies at Thornhill College, the Roman Catholic grammar school for girls she joined in 1963.
After gaining seven good grades in her GCE O-level exams, Rex Records (Decca) in Dublin received her demo and manager Michael Geoghegan signed her up. Her debut single was "Sixteen", written by Tony Johnston, while the B-side, "Little Girl Blue", was her own composition. It came out on 17 November 1967, but failed to take off, though local TV and radio began to show an interest in her. It was at this time that she adopted the professional name of "Dana", which had been her school nickname. Now studying A-level music and English, she became popular in Dublin's cabaret and folk clubs at weekends, and was crowned Queen of Cabaret at Clontarf Castle in 1968. Rex Records' secretary Phil Mitton suggested she audition for the Irish National Song Contest, due to take place in February 1969 – a victory would see her represent Ireland in the Eurovision Song Contest. With mixed feelings due to nerves she made it through to the final in Dublin where she sang "Look Around" by Michael Reade, later released as her fourth single. Shown live on Irish television, Scallon came second to Muriel Day and "Wages of Love", also written by Reade.