Craft Village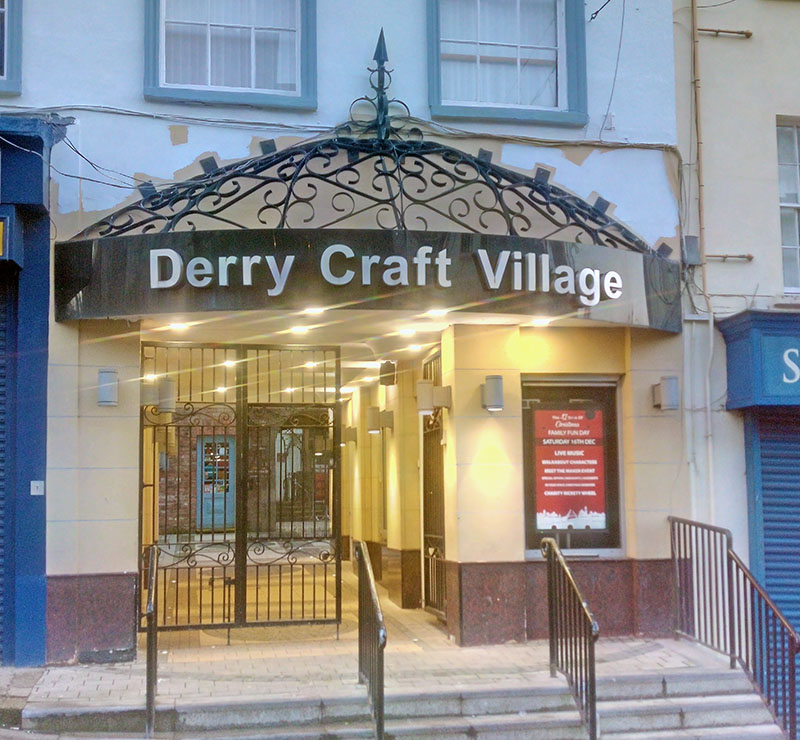 The Craft Village is located within the walls in a very accessible but slightly hidden location, it has an entrance on Shipquay Street and two next to the walls on Magazine Street. Despite being in the busiest area of the city, it feels completely detached from the rest of the city and much more tranquil.
The Village is a reconstruction of an 18th century street and 19th Century Square with a Dickensian appearance. The village contains a mixture of craft shops, balconied apartments, coffee shops, souvenir shops and a licensed restaurant. The canopied square and thatched roof cottage are used to host local community events and cultural events.
The eclectic selection of businesses, make it the best place in the city to buy souvenirs as they contain a diverse selection of local items including many handmade gifts and souvenirs and it is an essential stop for visitors to the city.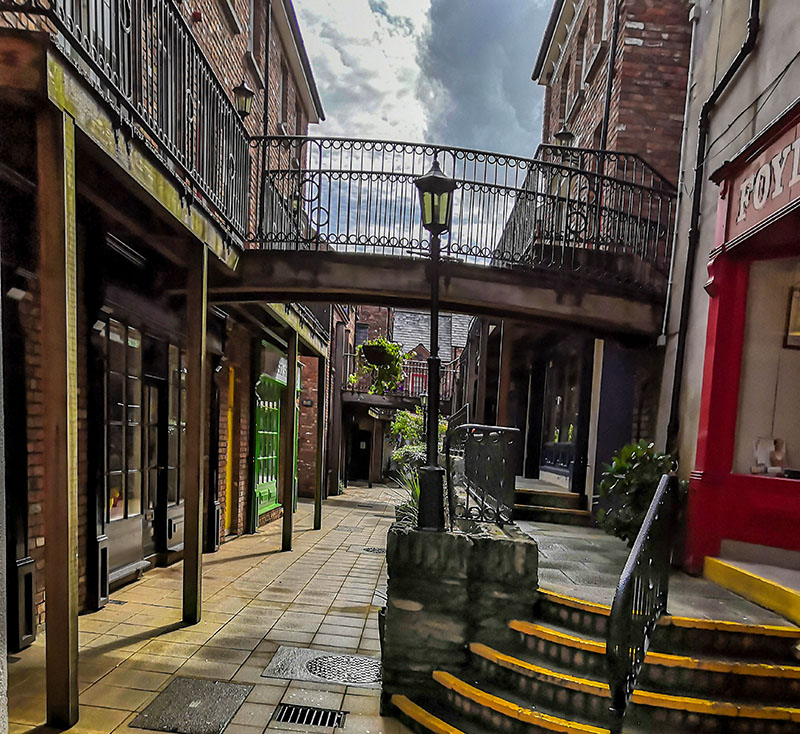 Írísh Shop

The Irish shop formally known to the local people of Derry as An Siopa Gaelach was founded by the late Mary McLaughlin. This quant family business was located at the top of Waterloo Street in 1968. Throughout the years this family business has been cherished by two sisters Mary & Anna McLaughlin.
Derry Crystal

City of Derry Crystal was established in 1991 by a master cutter and engraver who previously worked for Waterford Crystal. I am Michael Bond and I bought City of Derry Crystal in 1994 and my son, Kevin, joined me in the business in 2003. Kevin, after he left college, went to work for Waterford Crystal, where he was trained in glass cutting.