Claudy Country Park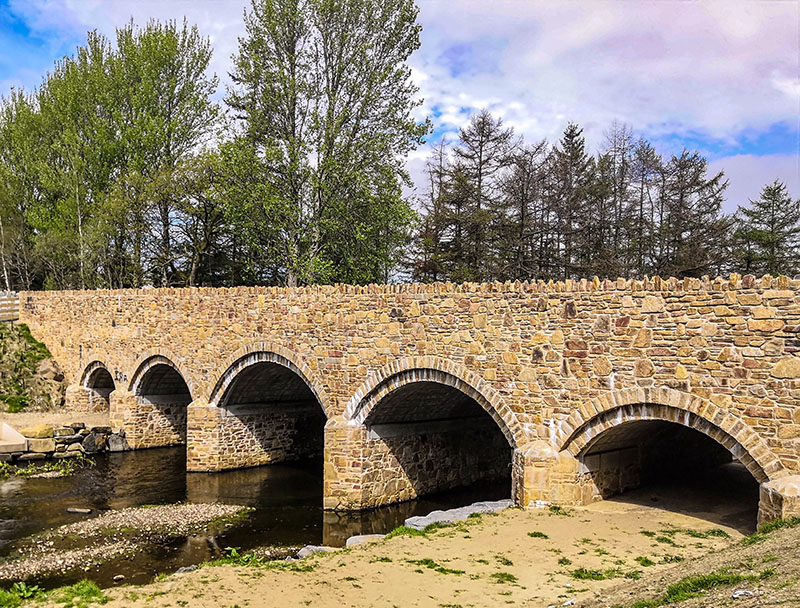 Claudy Country Park is located just south of Claudy along the Cumber Road, it is on the grounds of the Cumber House estate which was built in 1810 by the Browne-Lecky family. The house has been unoccupied for quite some time but used as an allied troop billet during World War II. The park contains many mature beech, oak, willow and silver birch trees along the south bank of the Faughan river.
Along the park there are views of Claudy and its old churches, two St Patrick's churches are visible the first built in the 1820s and the other around the 1870s and at the confluence where the Faughan River meets the Glenrandal River the is the remains of the Cumber Church (cumber is Gaelic for confluence).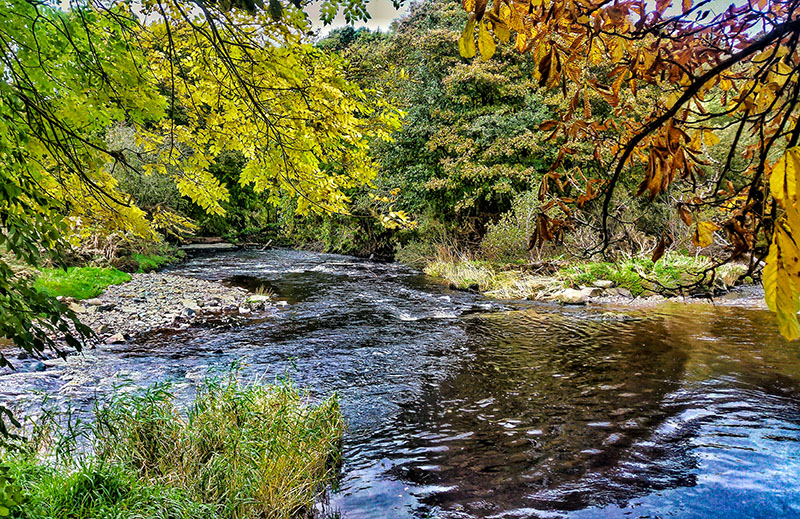 The park has a 4km biodiversity trail that highlights the types of plants and animals that are found in the park. In the former walled gardens belonging to Cumber House there is a modern play park for children to play in and in a clearing surrounded by trees there is a picnic area. The entrances are on the Cumber Road, a walking / cycling entrance is at the Ballynameen bridge which was recently reconstructed after being destroyed by flooding and a car entrance is next to Cumber House and contains a free car park.
Cumber house is not used for any specific purpose but is used for events, at Halloween there have been spooky trails in the forest and around cumber house as it is believed to be haunted by the ghost of it former owner.