Butcher Gate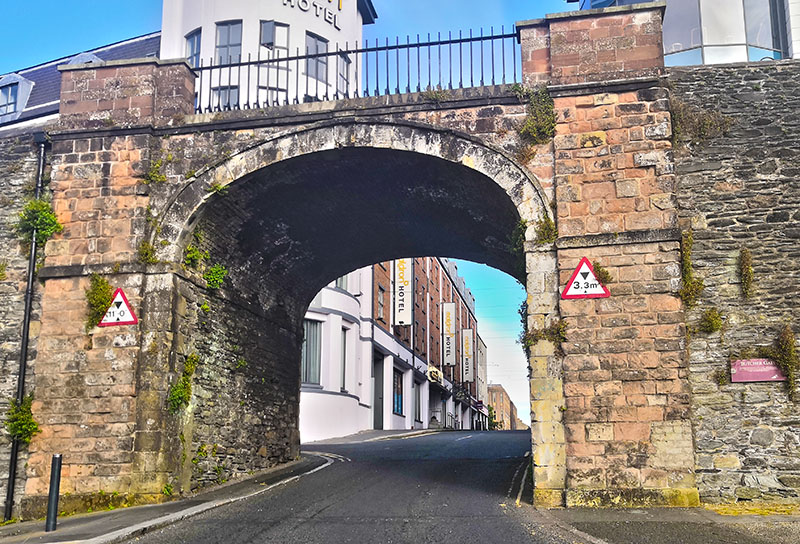 Butchers gate is one of the original 4 gates, it was named because of the butchers in the street adjacent is where the cows raised in Cowbog were slaughtered. Outside the walls was tanners row which was named after the leather trade in the area. It was remodelled in 1790 and again in 1805-1808, its height was almost doubled to allow for better access. If you look closely at the stonework of the gate you can see the height of the original gate.
During the siege this gate was the most damaged by cannon fire and was almost breached but it held firm till the end. It led into Fahan street that was the main route to the west of Inishowen, it now leads down to the Bogside and was a point of a lot of confrontations during the Troubles. From the top off it you can see St Eugene's Cathedral with Brooke park behind it and the diamond war memorial on the inside.
Part of
The Derry Walls

The Derry Walls are the most complete set of town walls in Ireland and the largest ancient monument in Northern Ireland. They were built by the Honourable the Irish Society between 1613 and 1619 to protect the new plantation city of Londonderry after the previous attempt to establish a settlement was destroyed. Like much of the old city fortifications across the world they now stand as a tourist attraction with many people coming to the city to walk along the walls.