Bus Station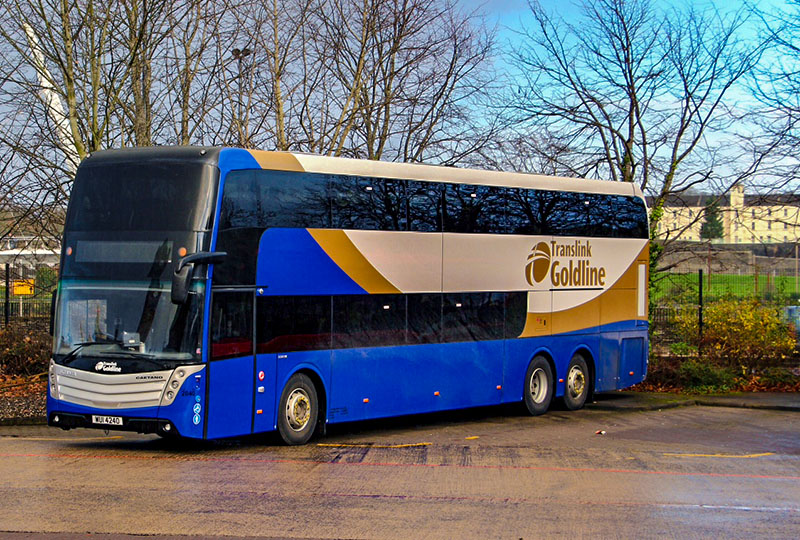 Bus services in Derry are run by Translink, out of town service operate from inside the bus depot on Foyle street on their Goldline service. Local services operate from outside the depot at Foyle Street on the Foyle Metro Service.
Goldline is an inter-urban express coach service which gives a greater choice and frequency on services and links together the main towns and cities across Northern Ireland.
'Foyle Metro' is a major development for the City's public transport network. Operating across 14 bus corridors on a simplified route network, the service features an eye-catching new-look red bus fleet and attractive bus timetable designed to meet the future transport needs of the city.
The new service will boost connectivity providing a frequent, reliable, comfortable and affordable way to travel. As part of the launch celebrations, Translink customers can enjoy a special £2 all-day ticket (child £1) available throughout September.