Bridget Bond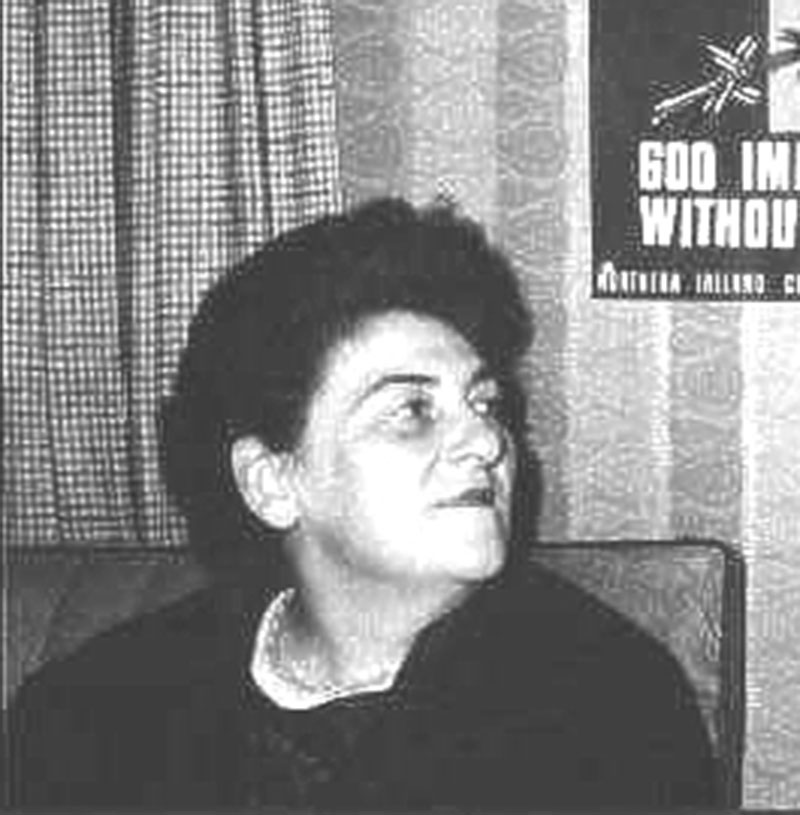 Bridget Bond was one of the most well-known leaders in the civil rights movement in Ireland. Bond was a member of the Northern Ireland Civil Rights Association and her efforts to secure fair share in housing for the Catholics of Derry mushroomed into one of the most multifaceted and mass-supported issues of any civil rights movement.
Bridget Bond (nee McMenamin) was born in Derry on 27th February 1925 and is one of the best know civil rights campaigners in Derry. Throughout her married life Bridget, her husband Johnny and their children lived in various locations in Derry. These included Strand Road, Foyle Road, East Wall and finally Creggan.
Due to her own experiences of poor housing and the threat of homelessness Bridget joined the Derry Housing Action Committee (DHAC) and then the Northern Ireland Civil Rights Association (NICRA). Many meetings were held in Bridget's home as was usual for any group member at this time. Bridget and her family were one of the families that squatted for seven weeks in the Guildhall in Derry in protest to unfair housing allocation and poor housing.
Bridget has been described as an extraordinary ordinary woman who could relate to anyone and to whom anyone could relate to. She had the ability to engage with everyone that needed her help or needed her to speak on their behalf.
Bridget was involved in the creation of the Bloody Sunday Memorial and unveiled the memorial on 24th January 1974. Bridget passed away on 29th January 1990. This collection shows the personal struggles of individuals at this time for equality, housing, justice, fair play and peace.