Badgers Bar And Restaurant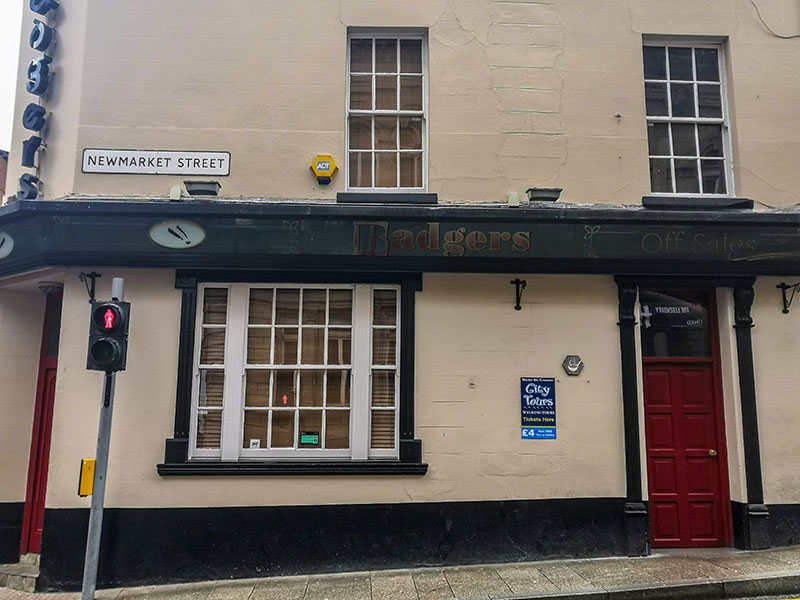 Located in the heart of the city mid-way between two of Derry's most popular theatres, this venue is also a popular spot for pre and après theatre drinks. And, if you love shopping then Badger's Place is the perfect place to take the weight off your feet mid-spree, situated as it is between Derry's two largest shopping centres. Serving local fresh produce to suit all tastes.
For over 30 years the award winning Badgers Bar and Restaurant has been serving the freshest in food and drink from local suppliers to it's customers. You're always guaranteed a warm welcome with brilliant service from the team of dedicated, long serving staff who will spare no effort in making sure your Badgers experience is a happy and satisfying one, be you a first time visitor or a seasoned regular to the premises. If you're ever feeling a little weary from waltzing around the city's many shops and want to refill your belly or even stop by for a quick refreshing drink then make sure Badgers Bar is your first port of call. Families, children and pushchairs all welcome and catered for with wheelchair accent available and staff ready to address any special needs or dietary requirements. Feel free to contact us with any questions or queries you may have using the contact information available.
Opening times
Monday - Thursday 12:00 - 19.00
Friday - Saturday 12.00 - 21.00
Sun 12 noon-4pm
Derry Girls Mural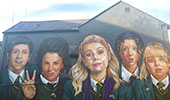 Derry girls is a sitcom based in Derry, written by Derry Born writer, Lisa McGee and aired on Channel 4. It is set during the troubles in the 1990s and centres around a group of teenage girls that attend a catholic girls school. As of early 2021 2 seasons have aired with 6 episodes each and a 3rd is commissioned but got delayed.