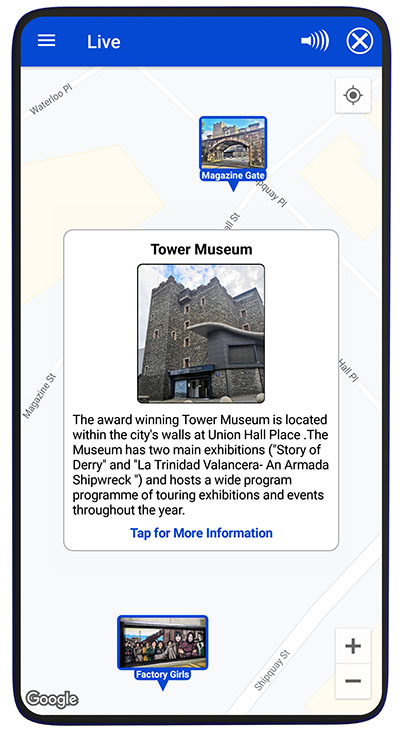 Information about your current location
Derry Smart Tour's main feature is to give you information about your current location. If you are in or next to a local point of interest the app will show you a quick summary, you can then tap to get the full information.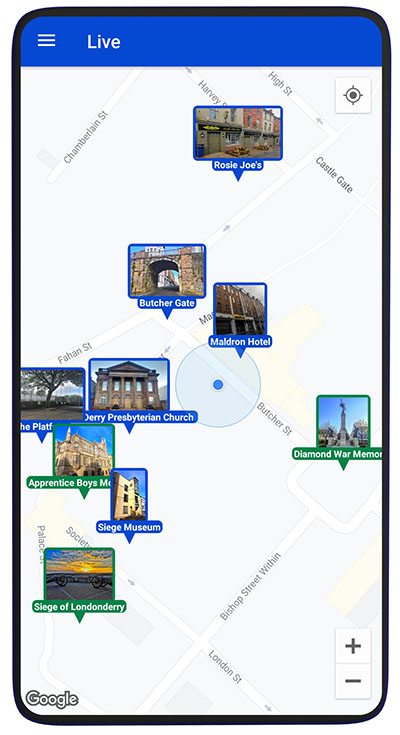 Nearby Locations
When you aren't at any points of interest the app will display a map with the 10 closest locations. You can use this to find you way to the location or you can tap the location and view information about it.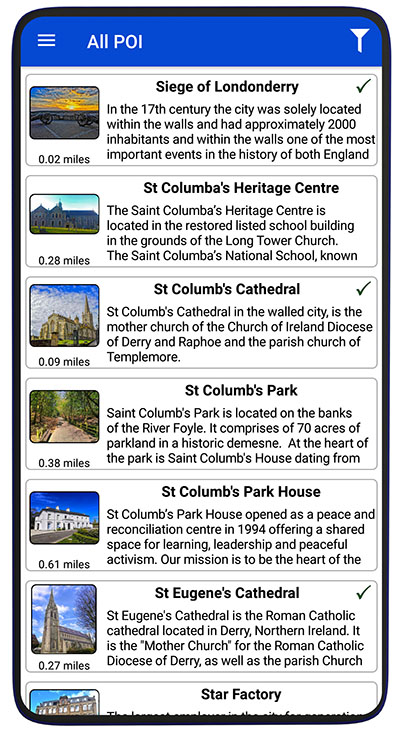 All Information
If you want some information about a point of interest before going out, Derry Smart Tour can still help. There is an option to display a list or a map with all the points of interest from the app. Use this feature to help plan what you want to see.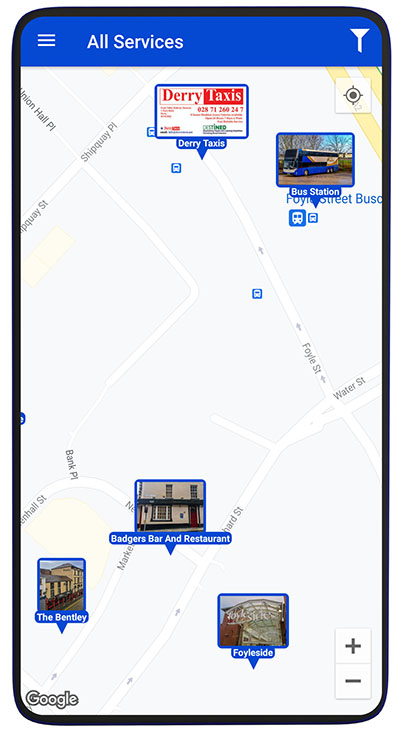 Local businesses
On top of the points of interest you can get information about tourist focused local businesses such as gift shops and restaurants. There is a list, a map and you can also select an option to display the local businesses along with the points of interest in the Live Mode.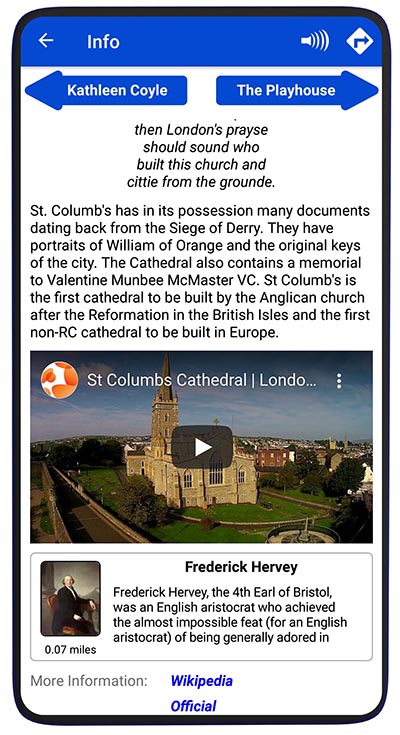 Varied Information
Derry Smart Tour has a range of different information types other than text than images, locations can have videos, links to related locations and online links to find out more about your favourite sights.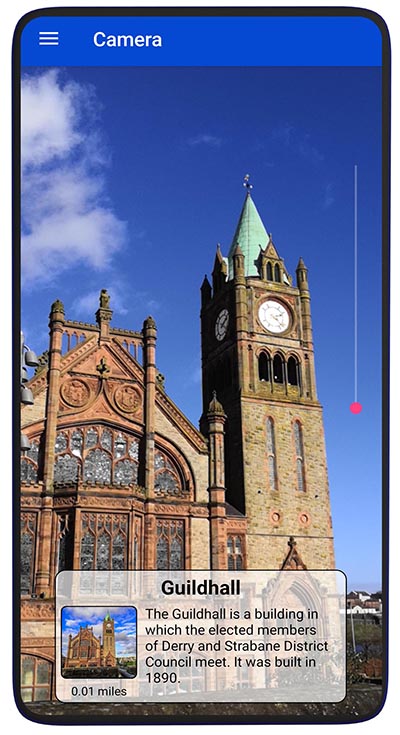 Camera Mode
If you can see one of the Points of Interest in Derry Smart Tour but aren't next to it you can still identify it by pointing your phones camera at it. You can zoom in to identify distant POIs and tap the popup to bring up the full information.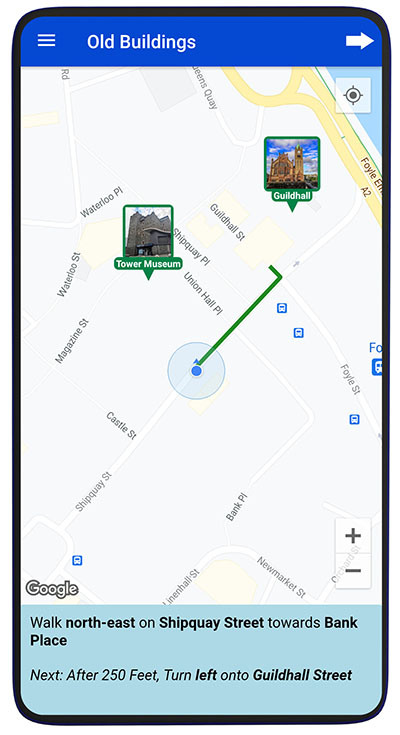 Tour Routes
Derry Smart Tour also has the ability to give you a tour of the city, you can select all the points of interest you wish to visit and the app will give you directions to each of them then display information when you get there.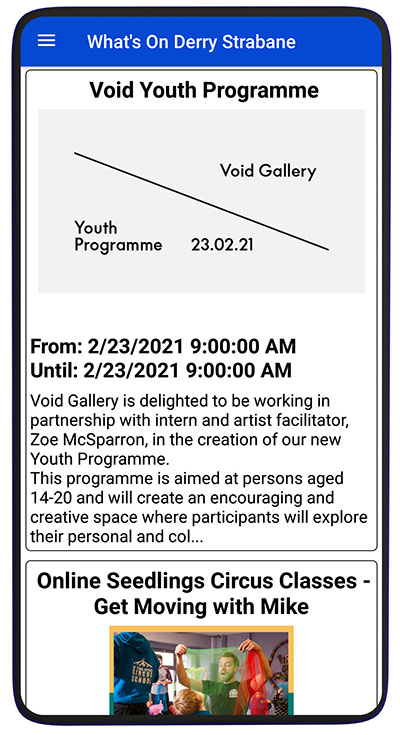 Events from Whats on Derry & Strabane
When visiting a city it is also good to know what events are happening, What's on Derry & Strabane keep an up to date list of all the events in the local council area. This list is accessible straight from the main menu in Derry Smart Tour.